Don't Kick These Bad Boys To The Curb
Some girls can't resist a bad boy — we can't resist the variety of boots that are hitting the streets and we certainly wouldn't ignore their midnight calls. So this month, the SheKnows beauty editors are rounding up the styles that they couldn't keep their eyes off.
(page 2 of 5)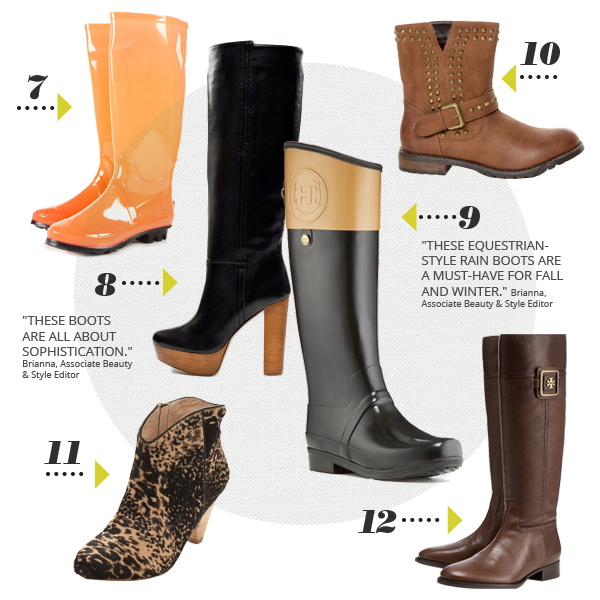 Topshop Glow in the Dark Boots
Glow in the dark boots: Who knew? We dare you to try this style. Buy them here.
8
Zara's Wooden Heel Boots
Some might disagree, but brown and black can definitely go together and Zara proves it with their wooden heel. Buy them here.
9
Hunter Regent Carlyle Boot
Black and tan is not only a drink recipe — it's a recipe for a stylish and clean pair of boots. Buy them here.
10
Lulu's Bamboo Kacy Boots
This boot falls somewhere between high and low, just the right amount of height to save them for your floral spring dresses, too. Buy them here.
If you're one who needs animal print in your life, these will help you get your fix. Buy them here.
12
Tory Burch Julian Riding Boots
Tory has a way of mastering the line between casual and dressed up perfectly. Buy them here.