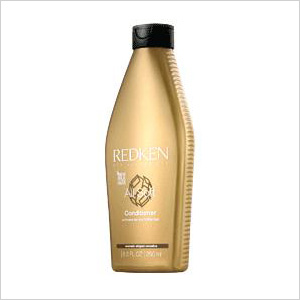 All-around amazing: Redken All Soft Conditioner
This little golden beauty tops our list for the overall best conditioner. Many agree, as it has been listed three times as the Reader's Choice Conditioner in Allure magazine. Avocado oil and silk amino acid leave hair feeling ultra soft, especially at the ends where conditioning matters most.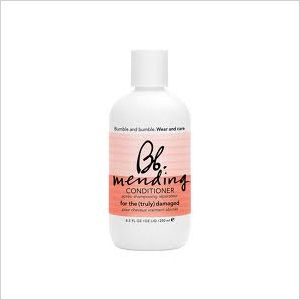 Damage un-doer: Bumble and Bumble Mending Conditioner
This Bumble and Bumble miracle worker is just as the label says: "for the (truly) damaged." The rich conditioner was designed specifically for those who regularly color, straighten or perm their hair. Using this regularly will quickly make even the driest, coarsest hair smooth and manageable.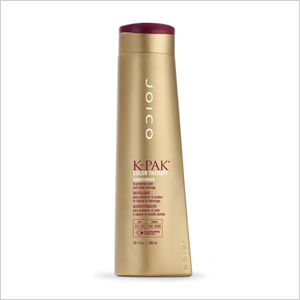 Cool for colored: Joico K-PAK Color Therapy Conditioner
This one-of-a-kind conditioner offers the ultimate in color care. Joico has designed this to protect the B-layer, which is hair's first line of defense against damage and color loss. Damaged hair will do a 180 and you'll have soft, smooth hair with vibrant color to boot.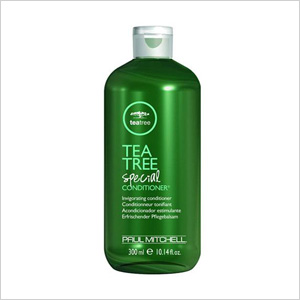 Top dandruff fighter: Paul Mitchell Tea Tree Special Conditioner
Heat can cause other head issues besides over-drying and flattening hair. Like the rest of our skin, scalps can become too dry from winter heat making our heads itchy and dry which means flakes and discomfort. Paul Mitchell Tea Tree Special Conditioner is made with a unique Australian Tea Tree oil that provides serious hydration for the scalp, keeping hair healthy from the roots to the tips.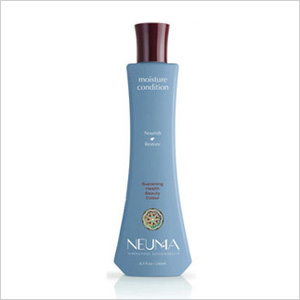 Eco-friendly: Neuma Moisture Conditioner
Neuma is leading the way in eco-friendly hair care. Each Neuma product contains only renewable, beneficial plant-based ingredients. This conditioner contains a combination of plant extracts and essential oils to maximize color hue, vibrancy and longevity while protecting strands from sun and environmental damages.
Va-va-volumizing: Fekkai Advanced Full Blown Volume Conditioner
Not all conditioners will weigh fine hair down. The key is finding a light formula that will give your hair a boost, rather than making it appear limp. Fekkai Advanced Full Blown Volume Conditioner is sheer, providing serious conditioning power without the weight.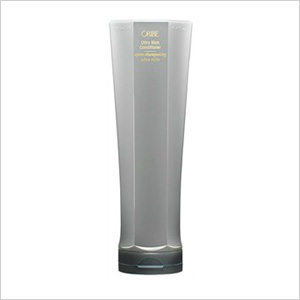 Mega moisturizing: Oribe Ultra Rich Conditioner
Oribe brings the ultimate in hair luxury straight to your shower. This rich conditioner is formulated without parabens or sodium chloride and moisturizes to the max without weighing hair down. You'll feel chic just holding the bottle.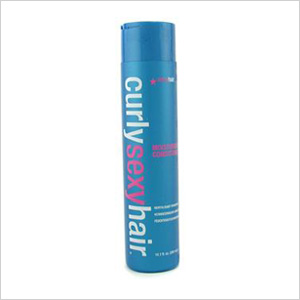 Crazy curl-friendly: Curly Sexy Hair Moisturizing Conditioner
Keeping hair moisturized is especially important for curly girls, so using the right conditioner is key. All the moisture will help soften the curls, allowing hair to be more flexible. Curly Sexy Hair Moisturizing Conditioner is sulfate-free and contains soy and wheat proteins to give curls the extra juice they need.
Are you conditioning correctly?
Curious about conditioner best practices? After shampooing, squeeze excess water out of your hair to allow your conditioner to penetrate into the hair shaft. Think of your hair like a sponge. If there is excess water taking up space in the hair shaft, the conditioner can't get in there to do its job. Finally, try rinsing your conditioner with a blast of cool water to give your tresses some extra shine power.
Tell us
Do you have a favorite conditioner? We'd love to hear about it! Visit Jada Beauty to review your favorite hair products or leave us a comment below.
More hair care tips
How to style your hair for day two without washing
Hot hair in a hurry
Seriously, what's the secret to the perfect blowout?