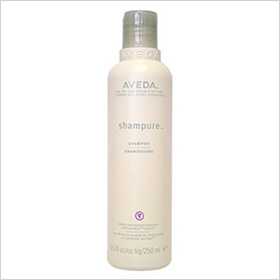 All-around amazing:
Aveda Shampure
This pick is pure and gentle enough for every day, but with enough sudsing power to get the job done. This super shampoo is known for its scent and is Aveda's signature shampoo. It combines a calming mix of 25 pure flower and plant essences.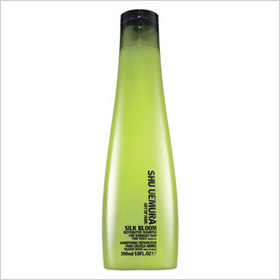 Damage un-doer:
Shu Uemura Silk Bloom Restorative Shampoo
When repairing damaged tresses, shampooing is your first step. Shu Uemura Silk Bloom Restorative Shampoo seriously purifies but is still gentle on the scalp. It is formulated with argan oil, which helps repair the structure of the fiber while adding volume and manageability.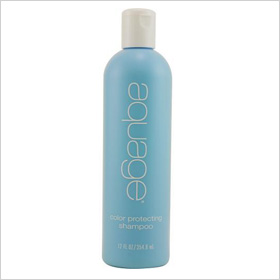 Cool for colored:
Aquage Color Protecting Shampoo
The contents of this pretty bottle pack serious color protection and the shampoo uses micro-emulsion to seal and protect hair color molecules. The Aquage line of products has a major cult following and, having used this product, it is easy to see why. Best of all, this shampoo protects against the inevitable hydrogen peroxide damage following color service.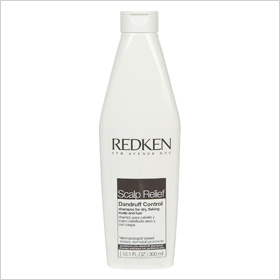 Top dandruff fighter:
Redken's Scalp Relief Dandruff Control Shampoo
Dandruff is annoying, embarrassing, and, unfortunately, a problem many of us have. Keep your shoulders flake free with Redken's Scalp Relief Dandruff Control Shampoo. Like many dandruff shampoos, this is formulated with glycerin to hydrate the scalp. What sets it apart is the lavender extract used to soothe and clarify.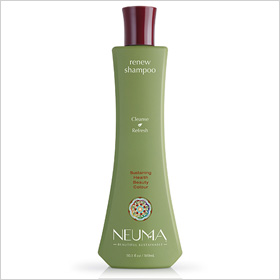 Eco-friendly:
Neuma Renew Shampoo
Living green doesn't stop at your reusable grocery bag. Eco-friendly hair products are now accessible to the masses. Neuma is a pioneer of the green beauty movement by using only renewable, beneficial plant-based ingredients. You'll be looking good and doing good.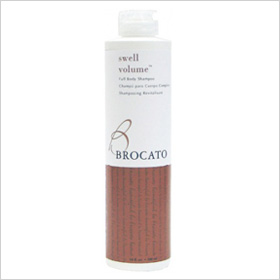 Va-va-volumizing:
Brocato Swell Volume Full Body Shampoo
Don't let fine hair weigh you down. Brocato Swell Volume Full Body Shampoo will volumize even the limpest locks. Many women with thinning hair have given this shampoo a try to boost their volume and loved it. The Swell Volume line has a huge following and the results speak for themselves.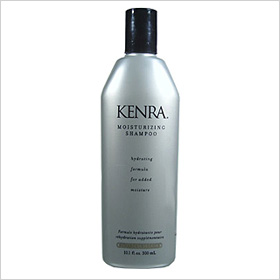 Mega moisturizing:
Kenra Moisturizing Shampoo
For dry-haired ladies, using certain shampoos can strip your hair of whatever moisture is left. That's not the case with Kenra Moisturizing Shampoo, which is formulated with wheat protein to leave hair feeling moisturized and smooth.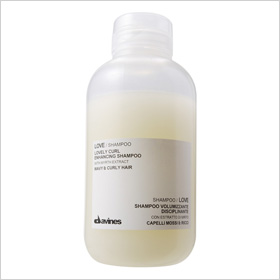 Crazy curl-friendly:
Davines Lovely Curl Enhancing Shampoo
For frequent shampooing of curly locks, this Davines shampoo can't be beat. The formula is laced with olive oil and myrtle extract to add moisture while cleansing, leaving coarse curls soft and manageable instead.
Did you know there is a science to shampooing?
When washing hair, never bunch or scrub your hair. Use your fingertips to rub your scalp and run your fingers downward to clean and detangle. For best results, completely saturate your hair with warm water to open the scale-like cuticles of the hair to wash all the oil and dirt off. Focus on the scalp, as that is where you'll find most of the oil, dirt and grime. Do not pile your hair on top of your head — let the suds run down naturally. This will help to keep the ends of your hair from losing too much oil.
Finally, before you condition, make sure to squeeze as much water out of your hair as possible to optimize the effects of your conditioner.
Do you have a favorite shampoo? We'd love to hear about it! Visit Jada Beauty to review your favorite hair products or leave us a comment below.
More hairstyle tips
Second day hair: Don't let your hair do the walk of shame
The power of the ponytail
8 Styles to get at the blow out bar