Transforming wet hair
So you've jumped out of the shower and realize you don't have time to fully dry and style your hair. Here's what you can do:
Quick fixes for greasy tresses
Dry shampoo - The first go-to for greasy hair is to mitigate the oil as much as possible with dry shampoo. I suggest that you try a couple of products because they are not all created equal. My favorites are KMS Hairplay Dry Touch Up and Alterna Caviar Anti-Aging Dry Shampoo.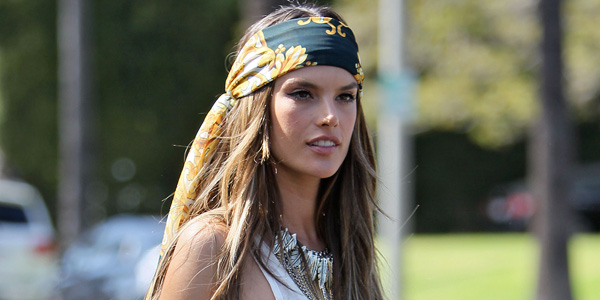 Accessorize - When dry shampoo just isn't enough, try a stylish hat or bandana.
Wondering how to get the bandana to work?
1. Try to fold the bandana into a triangle and keep folding until about two inches wide.
2. Place center on your upper forehead and tie to a knot on the back of your head.
3. Tuck ends under. Pin with a few bobby pins for an all-day hold.
You can also use an everyday scarf.
1. Start by using a texturizing spray like Fekkai Coiff Bouffant Lifting and Texturizing Spray Gel to create tousled, messy hair.
2. Then gather your favorite scarf in both hands and place low at the back of the head.
3. Wrap toward the front of the head, just covering the ears and cross the ends of the scarf over each other. Twist a second time to create a twist or knot at the hairline.
4. Bring the ends of the scarf back behind the head and tie in a knot to secure.
Taming the wild ones
There are those days when there is literally nothing you can do to tame your mane. Rather than going into complete melt-down mode, try a couple of these pin-up suggestions.
Read more from our friends at Jada Beauty >>
More hair tips and tricks
Hair trends we're falling for this fall
Seriously, what's the secret to the perfect blow out?
Bored with your long hair? Try these styles!
Photo credits: Anthony Dixon/WENN, WENN.com, Jeff Grossman/WENN, STS/WENN.com, Adriana M. Barraza/WENN.com, WENN.com, Adriana M. Barraza/WENN.com