They may say that clothes make the man, but what about a teenage girl? Teen girls have a style all their own, and no two are exactly alike. When she dresses for school or social activities, what are her clothes saying about her?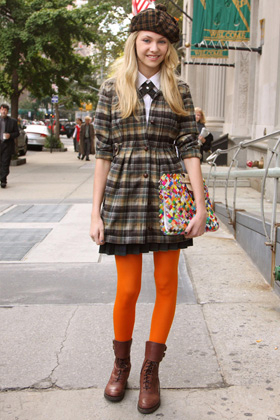 Preppy
If your daughter looks like she's headed for boarding school or the school library, you have a preppy girl in your house. The preppy look is here to stay, thanks in part to the popularity of the hit television series Gossip Girl. Think short pleated skirts in traditional plaid with a kick of color, paired with a crisp white shirt, loosely tied men's necktie and loafers. Brightly hued tights add a bit of punch and surprise to a preppy look. Vests are a popular addition this season, in fabrics ranging from denim to leather. School uniform style provides a starting point for this look, and the only limit is her imagination.
Try one of these teen trends yourself >>
Photo credit: WENN.com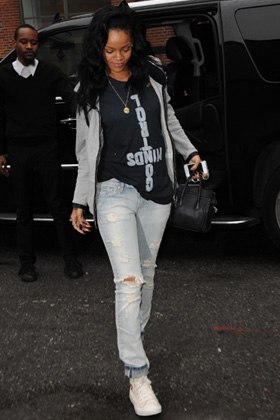 Sporty
Does your daughter prefer a more casual, relaxed look? Athletic-inspired gear isn't just for the gym! Girls can rock a sporty look any day of the week. Pair a front-zip hoodie with a pair of ripped skinny jeans, Converse sneaks and a plain white tee for a cute sporty look at school. Stripes are trendy this season, showing up everywhere from tees and tanks to hoodies. Old-school letterman jackets are a colorful way to add a fun, sporty look to any outfit. Yoga pants look on-trend when paired with a fitted tee and hoodie. Who says you have to be an athlete to be sporty?
Photo credit: TNYF/WENN.com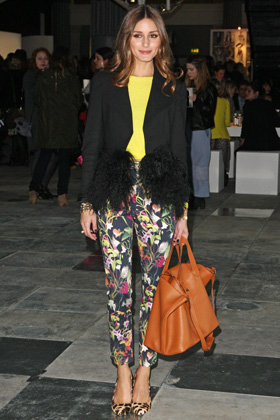 Girly
Does your daughter love being a girly girl? Some girls are all about the frills, and this year's fall fashions won't disappoint. Floral-print skinny jeans are a great way for your daughter to add a girly touch. Paired with a sheer lace top layered over a cami and accented by long necklaces and ballet flats with a bow detail, this outfit will help her show that feminine side. Vests made of lace or sheer fabric are big this year, or maybe she prefers a fitted tuxedo-style jacket over a favorite floral dress. There is nothing stuffy about the girly look — think relaxed, romantic and comfortable.
Photo credit: Lia Toby/WENN.com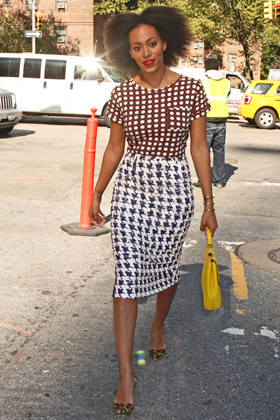 Funky
Do you wonder which girl will emerge from your daughter's bedroom each morning? If you aren't sure what her style is, she may be rocking the funky look. One day it may be animal-print skinny jeans with a bold yellow tunic and a fur vest — the next, who knows? Brightly colored pieces, mismatched prints and patterns, hats, stripes, chunky boots and unusual jewelry are mainstays of this look. Think modern-day Punky Brewster style. Anything goes, which should make getting ready for school go faster in the morning, right?
Photo credit: Anthony Dixon/WENN.com
The fun thing about being a teenager is that your style can evolve as you try different looks and combinations. What does your teen's clothing say about her? She's one of a kind.
More teen style
Ways to rock celebrity style at school
Steal the look: Vanessa Hudgens
Steal Selena Gomez's fashion sense