Pumpkin patch
Heading out with family or friends to choose a pumpkin? You want to look cute (especially if you happen to be on a date), but you also want to be comfortable and warm. This date outfit calls for skinny denim, riding boots, a slouchy sweater and crossbody bag that won't get in the way of your search for the perfect Thanksgiving or Halloween pumpkin.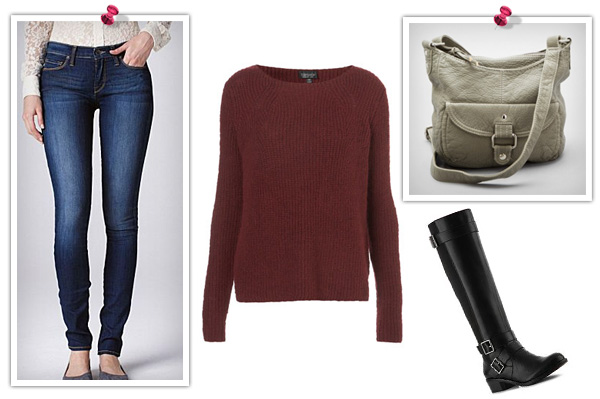 Get the look: Lucky Brand Sofia Jeans ($99), Top Shop Knitted Clean Rib Jumper ($76), Kelly & Kate Blanch Riding Boot ($100), Soft Pebbled Crossbody Bag ($49)
Fall fair
We can't resist checking out local fall fairs. The crisp air, delicious junk food (is there anything better than cotton candy?), rides and general organized chaos are a great way to let off steam and have fun with someone you love. But what to wear? We suggest some colored denim (still on trend for fall), a cropped sweater and motorcycle boots to add some edge to the overall outfit.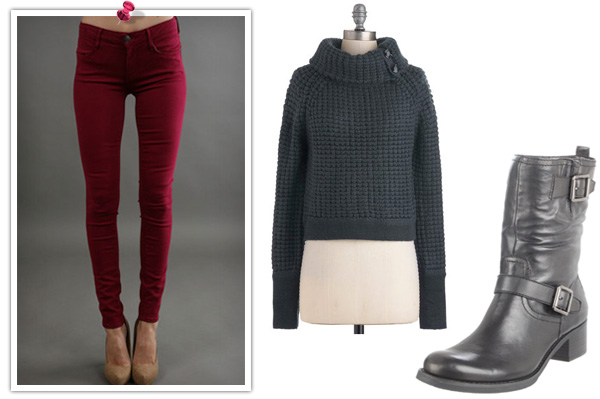 Get the look: Earnest Sewn Mid Rise Skinny Twill in Garnet ($178), Mod Cloth Inn Love Sweater ($75), Arturo Chiang Women's Amelie Flat Boot ($96)
Fall color walk
One of the best things about fall is the gorgeous colors on display. Whether you just get out for a walk in your neighborhood or drive further afield to see the show, it's worth making the time to check out those changing leaves. The perfect outfit: skinny, stretchy cords for optimum comfort, long sleeve tee, denim jacket and flats so your feet don't get sore.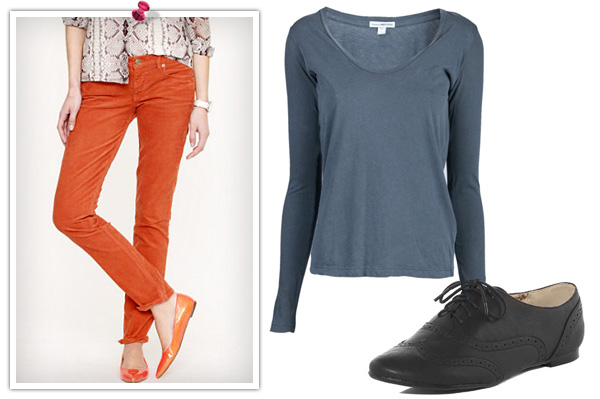 Get the look: J. Crew Matchstick Cords ($90), James Perse Casual T-shirt ($55), Robyn Denim Jacket ($195), Black lace up brogues ($44)
More style tips and trends
Shop the trend: Peter Pan collars for every budget
Trend spotlight: Going nuts for nail art
Fall color crush: 5 Colors we're falling for this fall