Summer casual
Vanessa looks gorgeous and comfortable coming out of a photo shoot in Beverly Hills. She pairs a bright dress with a cropped crochet sweater to create the simple yet stylish look. Add a satchel with some unconventional neutral colored clogs and you pull together an easy summer outfit.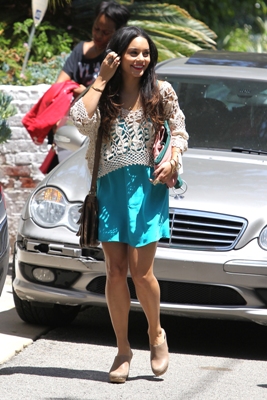 Boho babe
At this year's largest musical gathering, Coachella, Vanessa Hudgens wore a floral bandeau with high-waisted shorts and a long vest, creating a look that fit in perfectly with the hipster earth-child vibe of the festival.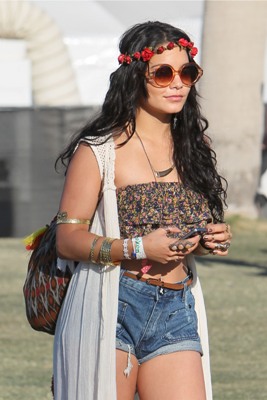 Classy chic
Vanessa's look is simple and timeless -- a classic combination of a white dress and a long silver necklace. Her brown suede booties nicely contrast the white dress, adding a fashionable flair to an otherwise plain outfit.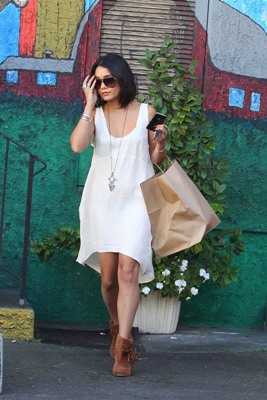 More teen fashion and style
Ways to rock celebrity style at school
Steal the look: Vanessa Hudgens
Steal Selena Gomez's fashion sense
Photo credits: WENN.com