Jewelry
DIY signature cuff
End of summer sadness? Reclaim the days bygone with this easy to make sea treasure that will never go out of season!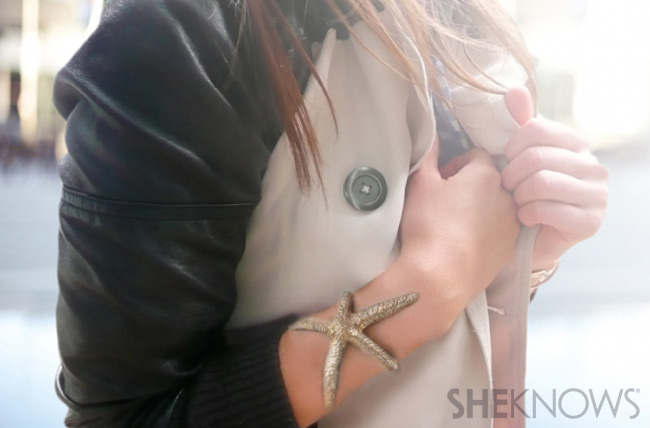 We've all had that feeling. You spot an exquisite piece of jewelry; your heart melts, and right as you're about to bring it up the register, you spot the price tag. Oh, no. It's an arm and a leg but sooo adorable.
Don't let your heart sink to the ground for another piece of pricey jewelry. With this DIY starfish cuff, you'll be showing off a quality piece of jewelry with timeless style.
Not only is this starfish cuff perfect for pairing against your sun-kissed skin during those scorching summer days, but don't be afraid to bring it into the colder months for a warm reminder of those sunny days.
Pair it with a neutral top for a casual look or with a luxurious texture such as lace for a feminine pop. Either way you wear it, you're sure to love it! We promise.