DIY nail art
Fashion Week-
inspired nail art
One of the timeless components of spring fashion has always been the use of florals in everything from clothing to accessories — and now nail art.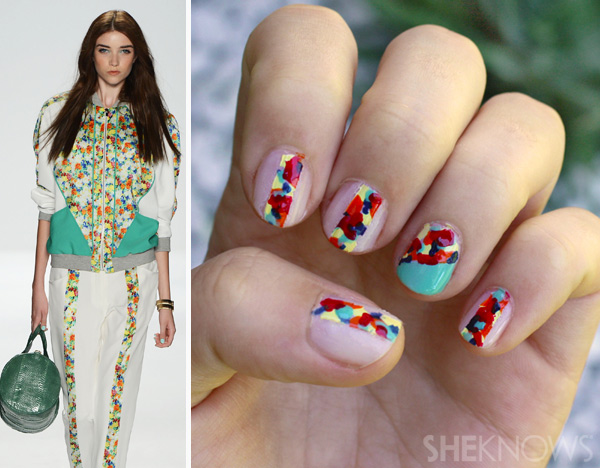 Last Thursday marked the kickoff to Spring 2013 Fashion Week and with it, provided inspiration for these abstract floral nails when Rebecca Minkoff sent these floral-striped white trousers down the runway. Paired with a geometric floral print and a turquoise track jacket, the look isn't too overpowering and when translated onto nails, the effect is playfully chic. Follow this tutorial to find out how to get these runway-inspired nails. (You can also try this technique with darker or more muted colors to wear this fall!)
Supplies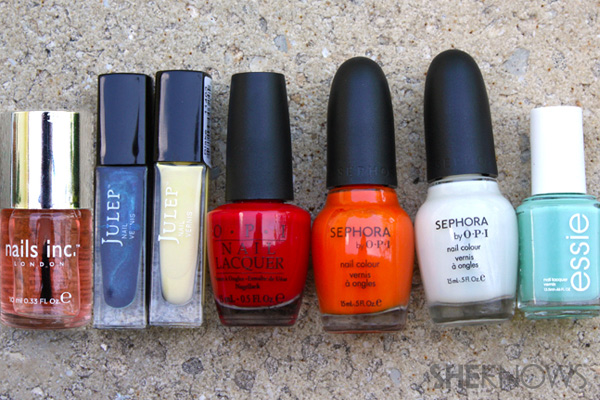 Colors used from left to right: Nails Inc Caviar top coat, Julep 'Marisa' and 'Blake', OPI 'Color So Hot It Berns', Sephora by OPI 'Hi Def' and 'Private Access', Essie 'Turquoise and Caicos'
Instructions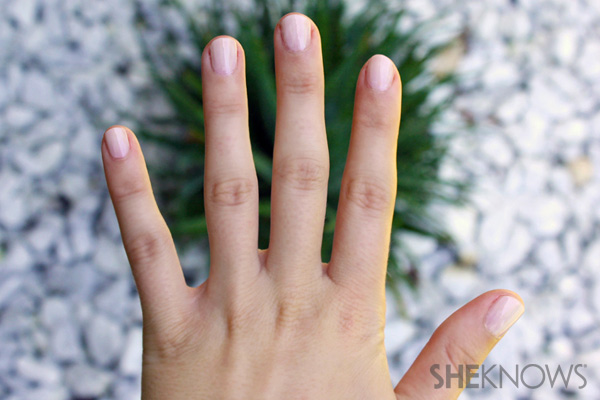 Start with a base coat of 'Private Access' and let it fully dry.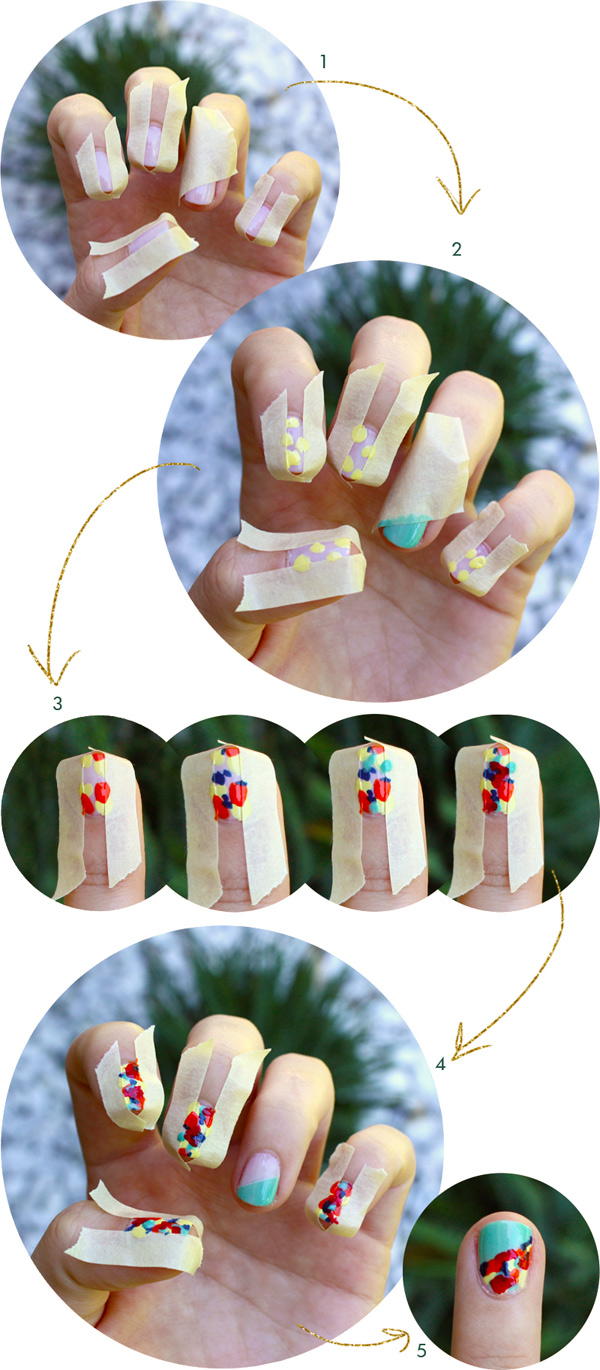 1. Using strips of tape, section off a thin vertical stripe on every nail except the ring finger, where you'll tape diagonally.
2. Starting with light yellow, make small organic shapes on each of the nails with the vertical strips. (This is an abstract design, so don't worry about making the shapes perfect.) Paint the diagonal tip of the ring finger turquoise.
3. One by one, layer on organic shapes of the orange, blue, turquoise and red.
4. When the ring finger is dry, peel off the tape.
5. Do the same organic design on the top white half of the ring finger as you did in numbers two and three. You don't have to tape it off if you're careful not to overlap on the turquoise.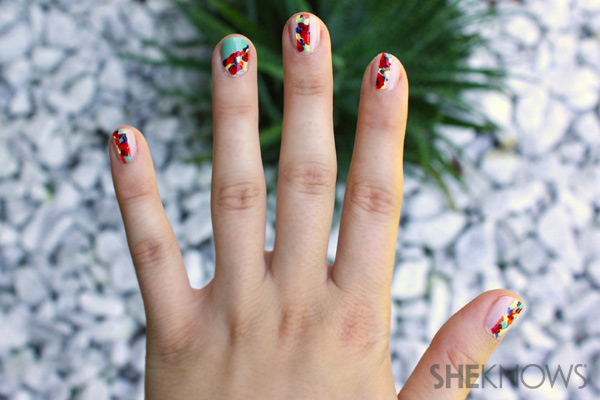 When all the colors are dry, gently peel off the tape and paint top coat over your nails. Your nails are now ready for spring!
More nail art articles
Nail designs: How to sport neon nail tips
Olympics-inspired nail art designs
Nail art tutorial