Trendable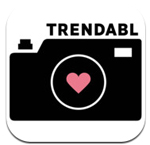 Whether you consider yourself fashion forward or you could use some style inspiration, this app is equally helpful. Either take a photo of something you love (or covet), add a filter and tag it with information such as the designer, store and color (and then share with friends), or follow stylish celebs and designers like Tory Burch, Nicky Hilton, Michael Kors and Brad Goreski.
Price: Free
Hipswap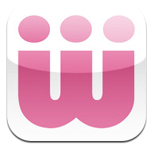 Have something to sell? In the market for something specific? Hipswap connects buyers and sellers locally so you can get what you want (or sell what you don't) easily and efficiently. Chat with buyers and sellers publicly or privately, browse locally (and even follow sellers you like) and then choose your method of exchange: Hipswap Delivery, suggest a meeting place, or ship your item yourself.
Price: Free
Stylebook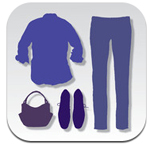 Never waste time getting ready in the morning again. Let Stylebook help you make the most of your closet. Import your actual clothes and put together outfits in the form of stylish magazine worthy layouts, plan what to wear, track and save your style inspiration, add notes and tags, add accessories, and even get style advice from the team behind the app.
Price: $4
iShoes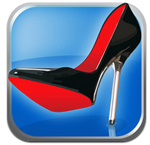 If you love shoe shopping as much as we do, we suggest downloading this shoe-centric app. Browse over 50,000 styles right from your phone, search your favorite brands or browse by type of shoe. Once you land on something you love, you can either shop now or add it to your favorites list. iShoes even alerts you when something you like is on sale.
Price: Free
Chicfeed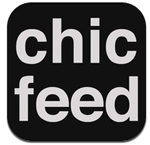 Get your fashion fix with this app that brings together photos from all your favorite stylish sources, including The Sartorialist, Face Hunter, Jack and Jill Blog and LookBook among others. It's perfect for any time you need some style inspiration on the go.
Price: Free
More style and fashion
Trendspotting with Jill Laine: Pretty pastels
What to wear to a casual summer wedding
Revamp and declutter your closet