InStyle Hairstyle Try-On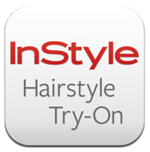 Bored of your current hairstyle? Download this fun app and get a taste for what you'd look like with a new 'do. Try over 250 hairstyles on your own photo to see what looks best for your face shape. The styles are selected by In Style Magazine's editors so you know they're on-trend. Choose from categories such as best cuts for your 20s, wedding hair and low maintenance work hair.
Price: Free for iPad
Hairstyle Wizard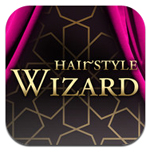 Upload your photo or take a picture of yourself using your iPhone to see how you'll look with the latest celebrity hairstyles. This handy hair app also acts as your style guru. Simply fill out a questionnaire about where you're going and what kind of mood you're in to get a recommended hairstyle to suit your needs. Never stress about how to style your hair again.
Price: Free for iPhone, iPod Touch and iPad
Hair Color Booth
If you've ever wondered what you'd look like with blonde highlights or maybe some pink streaks, this app lets you try some new hues on for size before you commit to a new color. The colors can be easily adjusted to match exactly what you're looking for and you can share your experiments on social media. Hey, it beats dealing with a color disaster!
Price: $1 for iPhone, iPod Touch and iPad
I Love Your Hair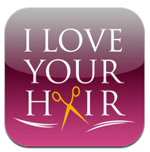 Kind of like Pinterest for hairstyles, this cool app lets you post photos of your favorite hairstyles, but also check out other users' photos for inspiration. Browse hairstyles by length, hair color and hair type to further narrow down your search for the ultimate hair look.
Price: Free for iPhone, iPod Touch and iPad
Hair at Home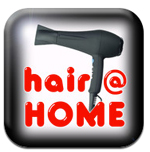 Though a little on the steeper side in terms of cost, this app is great for anyone who needs extra help when it comes to styling their hair. Award-winning UK hairdresser Anita Cox McMillan shows you how to create different hair styles at home, from a simple blow dry to adding hair extensions, in a step-by-step movie.
Price: $8 for iPad
More about hair
Celeb Hairstyle of the Week: Lea Michele
Pretty Little Things: Hot hair care products we love
Top 3 simple, summer-ready hair looks