The bag
For work
Ditch your boring black briefcase, and pair your colorful cross-body with a sleek suit (or fitted blazer and dark jeans) for that sophisticated silhouette, with a slight edge. Not only will the shoulder style leave your hands free for your coffee, phone and tablet, but the modern take on the classic work bag will turn all of your colleagues' heads.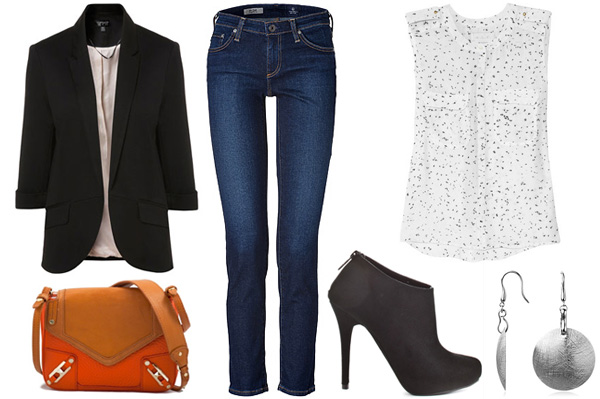 Topshop Ponte Rolled Sleeve Blazer $70, Adriano Goldschmied Cigarette Jeans $235,
A.L.C. Juli Printed Silk-Georgette Blouse$365, Michael Antonio Mckile Heels $50,
Blue Nile Disc Earrings $50
For the weekend
Heading to brunch or a picnic in the park with your man? Use your cross-body as a chic messenger bag with cut-offs, a flowy top and fun accessories like a fedora and strappy sandals. If you are opting for a brightly colored bag, like this Rebecca Minkoff option, try a neutral outfit, so the bag really stands out.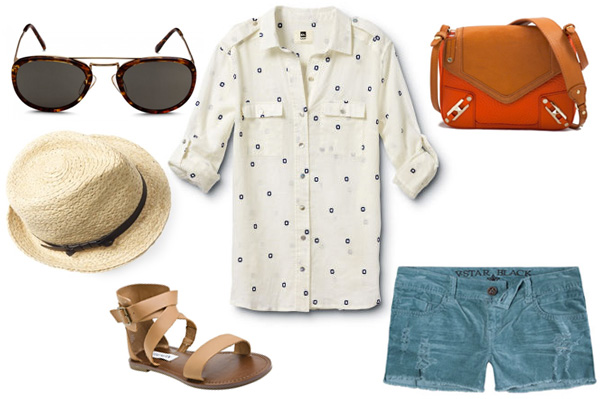 Perry Ellis Tortoise Shell Sunglasses $114, Club Monaco Jody Straw Hat $70,
QSW Native Square Shirt $51, Steve Madden Bethany Sandal $60,
Vanilla Star Cutoff Corduroy Shorts $15
For date night
Did you ever think an office and weekend bag could work perfectly for a night out with your man? Well, with some quick DIY (e.g. tucking the strap into the body of the bag), you can instantly transform your colorful cross-body into an oversized envelope clutch -- perfect when paired with a corset dress and sexy heels.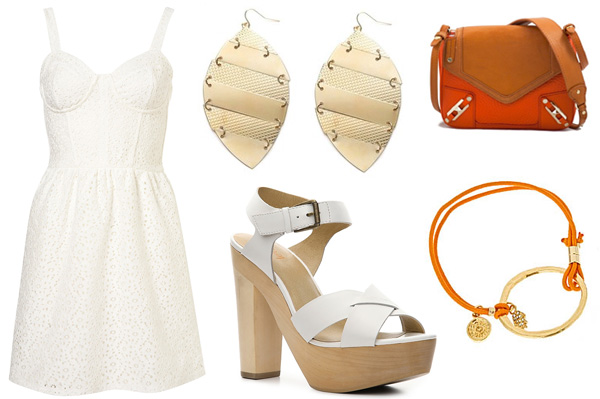 Topshop Lace Top Drop Back Tunic $64, Levity Cortez Sandal $80,
Blee Inara's Elastic Circle Karma Bracelet, $28 Charlotte Russe Layered Oval Disk Earrings $6
More style tips
Shop the trend: Black and white
Give these bad beauty and style habits the boot
Best ways to wear chevron