Rinse and repeat
When it comes to everyday washing and conditioning, I like Pantene Moisture Renewal ($6). It's affordable and gentle, so your hair won't get dried out or start to break. Once a week, I deep condition with a hair mask and I'll spend a little more on that because it lasts longer and does an essential job. This California blonde doesn't come without a price! Dyeing dries out my hair and makes it more prone to split ends. I like Kerastase's Masque Chroma Riche ($60) because it leaves my locks super refreshed -- and smells amazing. L'Oreal's "Professional" line also makes a great one called Absolut Repair Cellular ($29).
Finishing school
I try not to blow dry my hair too often -- all that heat is just not good for it! Instead, I'll use a leave-in conditioner to calm the frizz. Paul Mitchell's The Conditioner ($17) is great. To add gloss, I'll spray Moroccan Oil Gold Glimmer Shine ($25). It brightens up my strands and also smells like I just got back from an island getaway. If I use hairspray, which is rare, it's either Elnett, the old standard, or Paul Mitchell's Freeze and Shine ($22).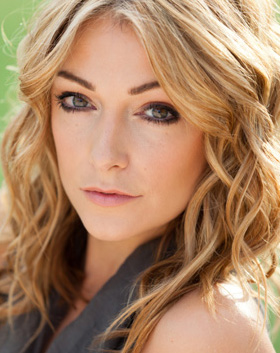 No fuss, no muss
It's the summer, so I honestly think going au naturel achieves the best look. And, with two boys, I don't have a ton of solitary primping time. So, if you're spending the day at the beach (or at a pool, lake or hell, even a windy baseball field), put your hair in a braid or two. It will keep it out of your face and, when you're ready to head out for the evening, you can unbraid and you've got your easy breezy "I-just-got-back-from-the-beach" waves set for a night on the town. So get out there and enjoy the summer sun, chicas!
Watch: How to wear your hair to the beach or pool
Love going to the beach or pool but don't know what to do with your hair? Here are a few quick hairstyle ideas for beach days and pool parties.
More haircare
A daily wash: Aveeno Pure Renewal haircare collection review
20 Summer hair care products
5 Tips for summer hair health