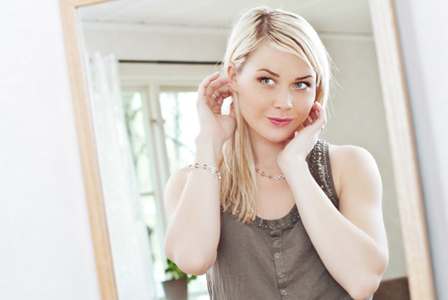 "Breaking up is hard to do" and "time heals all wounds" are two adages that have remained true and stood the test of time. As we all very well know, the hardest time in one's life is the time it takes to heal. I think breakups of any kind allow for a little bit of irrational thinking and a little bit of totally freaking out. This is the time that we get a pass and are allowed to cry so hard we puke, make ourselves physically ill, not eat, over eat, drink too much and act like an all-around hot mess.
However, the sooner we can rally up and realize that life is short, the better off we will be… TRUST ME! I have been there, boy have I ever. Here are some tips that will hopefully help you learn from my mistakes.
Picture intervention
First and foremost, after your freakout sessions, do yourself a favor and take down all pictures of the two of you together and replace them with pictures of you and your friends and family at memorable moments.
Closet purge
Next up, give your dresser drawer a makeover and throw out all of his oversized T-shirts you used to sleep or lounge in. Now it's time to toss out ALL of your underwear and replace them with new bright colored underwear for future memories to be made.
Pamper yourself!
Do something for yourself -- maybe go on a singles cruise or vacation, sign up for an online dating service, take that cooking class you have always wanted to take -- basically it's time to jump back into the game whether you are ready to date or just re-enter the social scene. It's time to stop sulking and get out of your house.
Think before you make over
One thing I really advise against is any kind of drastic change to your look; these things are almost always regretted down the road. If you want to get a few highlights or a spray tan, that is OK but NO drastic haircuts or hair changes!
Plan ahead
My next piece of advice is to plan ahead. There is nothing worse than having a day or night creep up on you when nobody is available to hang out and you have nothing to do. It usually puts you right back into that feeling sorry for yourself mode. So book your schedule in advance for the week, reach out to old friends or make new ones by taking classes or joining social clubs. DO NOT sit home sulking with three drinks and stalking your ex's Facebook and Twitter pages because this will only make you feel worse and put you back at ground zero.
Remember life is short and it's meant to be lived. If you absolutely can't shake the breakup blues, I am a huge advocate of asking for help when you need it and seeking therapy and possibly a happy pill. Remember that everyone goes through this and you are not alone. Life can be full of excitement, so stay strong and keep a positive attitude!
More tips from Brandi Glanville
Brandi Glanville's celebrity style icons
Brandi Glanville's top tips for date night mommy-style
Brandi Glanville's top 4 mommy wardrobe essentials