Dining Al Fresco
In the summertime, there's nothing quite like enjoying a great meal on an outdoor patio or terrace. Many restaurants across the country offer spectacular outdoor spaces with amazing food and views to match. For residents and visitors alike, here are some of the best restaurants for outdoor dining in the country.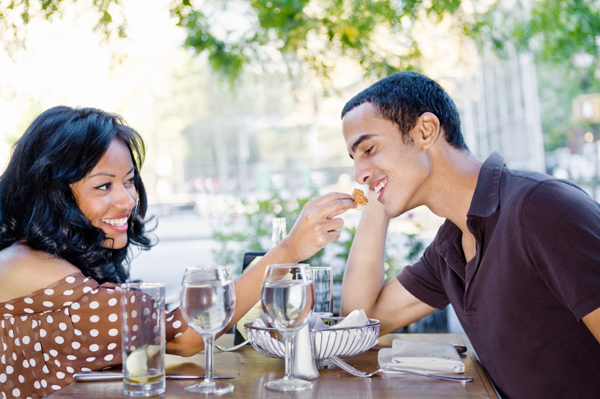 George's Ocean Terrace
The San Diego weather is beautiful almost all year round — making it a fabulous destination for outdoor dining. One of our favorite spots is rooftop dining at George's Ocean Terrace. Located at George's At The Cove in La Jolla, this restaurant offers amazing food and drinks, but it's the views that will make you come back again and again.
Location: 1250 Prospect Street, La Jolla, CA 92037
Phone: 858-454-4244
A Fish Called Avalon
Experience outdoor dining in South Beach at A Fish Called Avalon. Located in the north tower of the Avalon hotel, this restaurant features some of the best seafood in the country. Whether you are on a special date or just hanging out with friends, this restaurant offers a culinary oasis away from the hustle and bustle of Ocean Drive. Dine on the terrace and enjoy spectacular ocean views, the gentle breeze and entertaining live music. If you are looking for a refreshing cocktail, you must have one of their legendary mojitos.
Location: 700 Ocean Drive, Miami Beach, FL 33139
Phone: 305-532-1727
The Ivy
The Ivy has been hot spot in Los Angeles for years and it's still as good as ever. Get a spot on the charming patio where you can scope out the stars and enjoy the Southern California weather. Known for their industry-heavy crowd, this landmark restaurant also has great food. Everything on the menu is tasty, but the crab cakes are exceptional and the salads are top-notch.
Location: 113 N. Roberston Blvd., Los Angeles, CA 90048
Phone: 310-274-8303
Geoffrey's Restaurant
This amazing restaurant in Malibu features a spectacular terrace overlooking the ocean where you can often see dolphins and whales at play. A hot spot for dinner, as well as Sunday brunch, Geoffrey's has been a favorite among the Hollywood elite for years. For an unforgettable oceanside dining experience, you can't beat this Malibu favorite. The waitstaff is excellent, the food is fresh and tasty and the atmosphere is breathtaking. Try the pan-seared Chilean sea bass or scallops, and finish off your meal with a slice of cheesecake.
Location: 27400 Pacific Coast Highway, Malibu, CA 90265
Phone: 310-457-1519
Primo Patio Cafe
All the good patio restaurants in California aren't down south. Up in the San Francisco area, you'll find a number of fantastic places for outdoor dining. We love Primo Patio Cafe in SoMa. The Caribbean-style food reflects tastes from Cuba, Jamaica and Mexico. From the grilled jerk chicken to the blackened salmon to the crispy calamari, you'll love everything on the menu. The sunny patio in the back is perfect for relaxing with friends and enjoying a glass of housemade Sangria or a cool Buli-Buli — a Cuban cocktail made with beer, lime juice, sugar and ice.
Location: 214 Townsend St., San Francisco, CA 94107
Phone: 415-957-1129
More about sexy summer fun
10 Sexy summer lingerie picks
7 Summer style essentials
5 Summer figure-friendly snacks