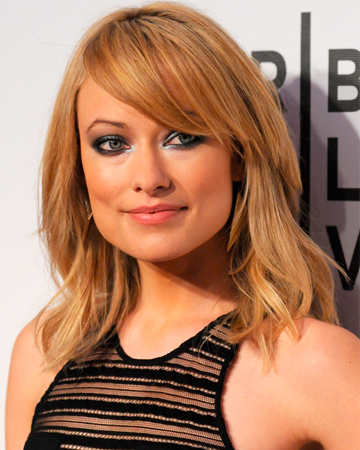 Chic bangs
We have a major hair crush on Olivia Wilde — especially when it comes to her perfectly styled bangs. Whether she's on the red carpet or the big screen, she constantly looks fierce. We show you how to get her look in just a few simple steps!
George Papanikolas, Joico celebrity colorist at Andy LeCompte Salon in West Hollywood, California, shares his five tips to create Olivia Wilde's fierce bangs.
Steal the look
It is essential to start with healthy and nourished hair. If your hair was recently colored, like Olivia's here, I always suggest starting with K-PAK Revitaluxe. Simply apply to clean, wet hair, leave on for three to five minutes and rinse.
Towel dry your hair so that it is still a bit damp, and then add a drop of styling oil, like Joico's K-PAK Color Therapy Restorative Styling Oil, to give your hair a little extra shine.
Use a medium round brush to blow out your bangs, rolling away from the face and blowing forward. (Be sure to use a nozzle with your blow dryer.)
Direct your bangs to one side by using the round brush, and angling hair to frame your face.
Finish by tousling with your fingers for that slightly messy, sexy look.
More celebrity hair
Steal the look: Blake Lively
How to steal Jennifer Hudson's hairstyle
Get the look: Celeb moms' hairstyles
Photo credit: Ivan Nikolov/WENN.com