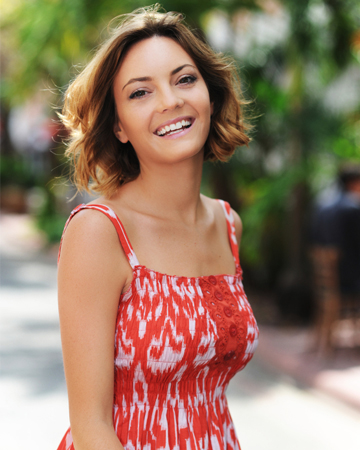 summer dresses that are created equal
Dressing your "mom body" isn't always the easiest thing to do, especially when we need to dress up. Here are my favorite summer dresses that any mom can pull off!
As moms can confirm, after you have a baby, your body doesn't exactly "snap" back into shape. In all honesty, my body still isn't back to its "normal" pre-baby body and my youngest son is almost 4 years old! I joke with my girlfriends that my belly area (a.k.a. my pouch) could (literally) pass for a two to three month pregnancy belly, and only a mom can understand what I mean by "belly pouch."
Dressing for the summer in shorts, skirts, dresses, tees and tanks can be daunting. Real daunting. You need to find items that work for your body, and that's not always easy to do, especially if you don't know what to look for. It takes some time, but really start to find out and discover what works for you fashionably and comfortably when dressing in the warm summer months.
Expert advice
My friend and professional stylist Jill Marinelli offers these four pieces of advice when you're dressing for the summer:
Summarize your wardrobe with color.
Perfect outfit for work is a sleeveless blouse with a pencil skirt.
Try shirt dresses!
Wear some wedge sandals or closed-toe pumps this summer.
I love these tips for moms to keep in mind for the summer. Jill always gives such easy and practical advice for any woman to use and practice.
So what about wearing summer dresses?
Believe it or not, there are summer dresses out there that work for every shape and size. (I promise!)
Here are three summer dresses that any mama can fashionably pull off:
More fashion tips for moms
Fashion tips for busy moms
6 Fashion trends moms should try now
Runway looks that moms can really wear