Safe In The Sun
We want to stay young and beautiful while still having fun in the sun, right? How do we manage this balancing act? There are tons of sun protection products available and we've sorted through them to bring you the best, along with some expert sun protection tips. Whether you prefer to slather, spray or eat your way to being sun-safe doesn't really matter -- all that matters is that you do it!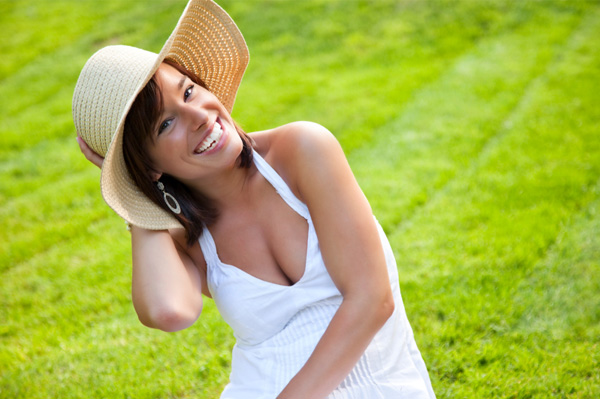 If there's one thing Manhattan board certified dermatologist Lori Brightman, M.D. wants you to know about keeping your skin even-toned and glowing this summer, it's this: "Any sun spots, freckles or discoloration that you may already have can potentially darken with more summertime sun exposure."
Dr. Brightman recommends:
Wear sun protective clothing. Wide-brimmed hats (that measure a minimum of two inches around, enough to shade your face) and UV 400 sunglasses (wrap-arounds, if possible) are musts when you're in the sun.
Reapply your sunscreen every two hours. More often if you sweat or are in the water.
Toss your old sunscreen. They're less effective after one year; buy a new bottle of SPF every summer.
Avoid the midday sun. UV rays are strongest from 10 a.m. to 3 p.m. Stay out!
If you already have discoloration, Dr. Brightman recommends applying Elure Advanced Skin Lightening products every morning and evening all over your face to help reduce discolorations. Elure is a scientifically proven enzymatic skin lightening treatment that is hydroquinone-free.
For sun protection, we uncovered some products you can spray, slather or eat -- you decide.
Eat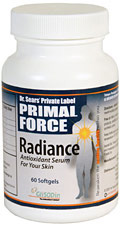 Dr. Al Sears' Radiance
Protect your skin from the sun's rays by taking a capsule! "This high-powered ingredient -- available for the first time as a convenient capsule -- prevents long-term damage to your skin. That means you won't be left with dry, weathered skin as you age," says Dr. Sears. "By activating your body's most powerful antioxidant, Radiance neutralizes dangerous UV rays before they have the chance to turn your skin into a weathered, wrinkled mess."
Spray

Aveeno Hydrosport Sunscreen Spray SPF 30
Provides long-lasting UVA/UVB protection and withstands wear off from water and sweat.
Neutrogena Wet Skin Sunblock Spray SPF 50
Oil and PABA-free, it is specially formulated to be applied to wet skin for sun protection and instantly cuts through water to form a protective barrier.
Slather
More skin care tips
Sunglasses buyer's guide: Styles & sun protection
Summer skin care products that protect and heal
Summer skin health: Skin cancer awareness