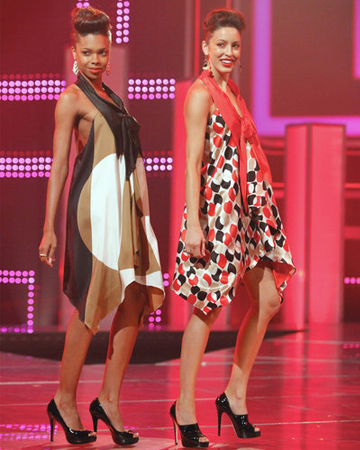 The buyers choose
When Macy's, H&M and Saks decided what the designers created, they had to prove even harder that they had what it takes to be a true Fashion Star.
Which look caught your eye? I take my favorite look of the night and show you how to get the look for less as your resident style guy.
While the mentors have been coaching the contestants throughout the competition, this week, the buyers had a say in what they actually wanted to see from the designers — meaning, the competition has officially started to heat up. The bottom line: If you don't create something innovative and amazing — you're out. (Which is why the buyers sent three contestants home this week, instead of one.)
Kara stole my heart yet again this week with her vibrant designs — mainly because she incorporated prints for the first time! H&M desperately wanted to see something different from her, and that's exactly what they got with this collection. They bought it all for $60,000!
Why did I love this look?
This red printed collar dress (above right) is a new way to spice up the classic sundress. Plus, the color combination is perfect for any summer soiree.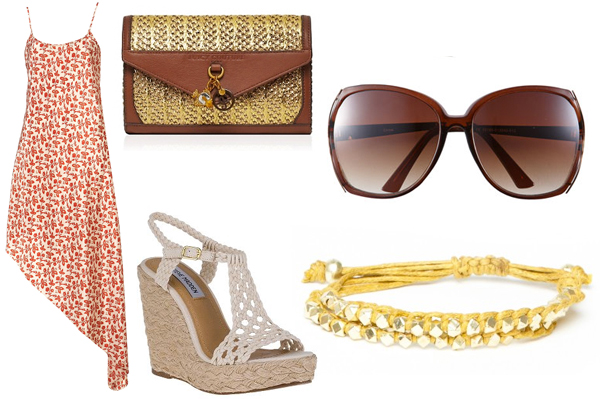 Topshop Red Leaf Print Asymmetric Dress $76, Steve Madden Manngo Wedges $79, Juicy Couture Palm Springs Dyanne Clutch $98, Shashi Gold Nugget Bracelet $32, Icon Eyewear Paris Sunglasses $12
The finale
Stay tuned for next week's season finale!
More Fashion Star
Get the look: Fashion Star episode 8
Get the look: Fashion Star episode 7
Get the look: Fashion Star episode 6
Photo credit: Tyler Golden/NBC Universal