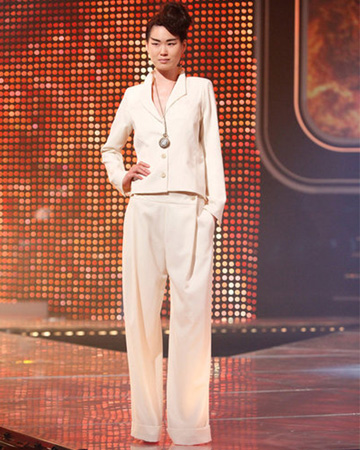 Expert designs
Can expert advice save the designers? On this week's Fashion Star, the mentors chose what the contestants designed in hopes they would shine on the runway in front of the buyers.
Which look grabbed your eye? I take the best look from the night and show you how to get the look for less as your resident style guy.
It's not every day that Jessica Simpson, Nicole Richie and John Varvatos identify your strengths and guide you to design greatness. But with that said, Fashion Star is no ordinary design show. The contestants truly had the ultimate advantage this week when given clear direction on what would work best for the buyers. This time around, Kara Laricks claimed my title as "fashion star."
While Laricks has showed us throughout the competition that she can create flawless separates, Nicole challenged her to create a full, cohesive suit — a true challenge for a designer. Luckily, she designed a stunning collection, complete with new suit cuts that stood out not only to me, but to the Saks' buyer — who bought the collection for $100,000.
My favorite piece in the collection? This slouchy, yet structured suit in white.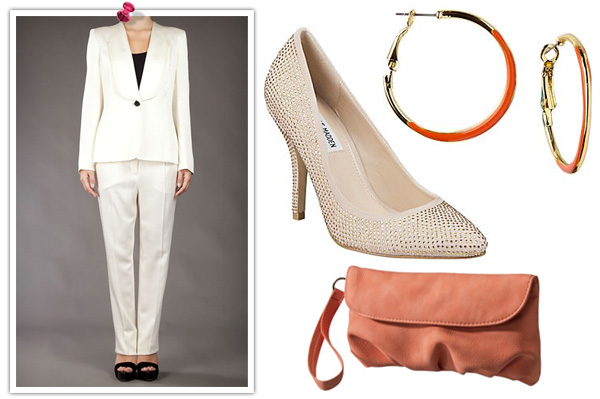 Genny Vintage Tailored Suit $199, Steve Madden Superhot Pumps $130, Target Xhilaration Colored Clutch $13, Old Navy Enamel Hoop Earrings $9
More Fashion Star
Get the look: Fashion Star episode 6
Get the look: Fashion Star episode 5
Get the look: Fashion Star episode 4
Photo credit: Tyler Golden/NBC