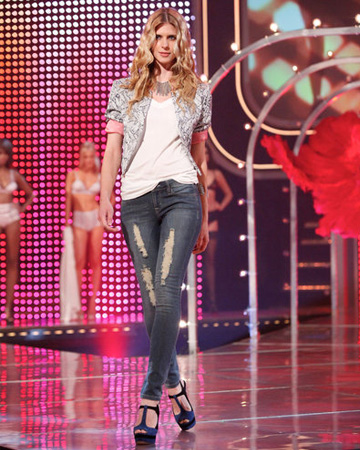 Push the limit
Fashion is all about pushing boundaries to get noticed. In true Fashion Star style, the judges and buyers pushed designers this week to create looks out of their comfort zones to help take their talent to the next level.
Did you fall in love with one of the looks? I take my favorite look from the night and show you how to get the look for less as your resident style guy.
Fact. You really won't be classified as a real designer until you create a collection that's innovative, cohesive and abstract, yet wearable. Basically, you need to be a risk taker. "If you play it safe, things just get boring," mentor Nicole Richie said. Fortunately, the designers had the chance to really test themselves when designing pieces they've never done before.
"If you play it safe, things just get boring."
This week, I loved Luciana's cropped jackets. Normally known for her fun and flirty dresses, she definitely stepped out of her comfort zone designing something with structure. She even started a bidding war between Macy's and Saks Fifth Avenue! (You know I love a little fashion fight.) Macy's bought her jackets for $100,000!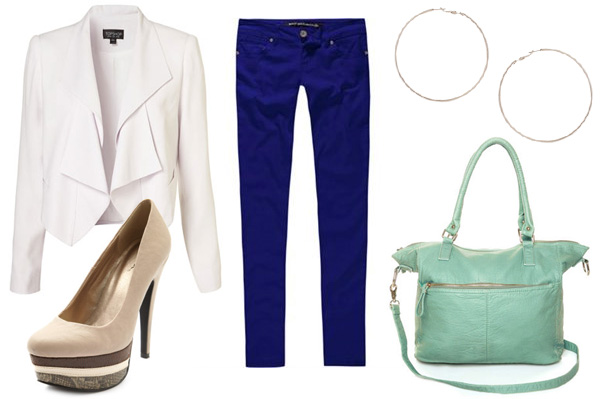 Topshop Waterful Crop Jacket $110, Almost Famous Skinny Jeans $20, Charlotte Russe Snakeskin Block Platform Pumps $39,  Lulu's Mint Handbag $42, ASOS Just Access Silver Vega Hoop Earrings $22
More Fashion Star
Get the look: Fashion Star episode 5
Get the look: Fashion Star episode 4
Get the look: Fashion Star episode 3
Photo credit: Tyler Golden/NBC