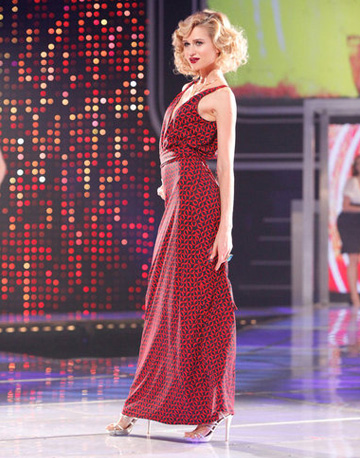 Window worthy
That super chic dress you've been eying in the department store window is now easily shoppable as the Fashion Star contestants create eye-catching designs for window spaces on this week's Fashion Star.
Wondering how to create your own version of your favorite look of the night? I take my favorite dress and show you how to get the look for less as your personal stylist and resident style guy.
You know you've truly made it as a designer when you see one of your designs displayed in a storefront window. I mean, who doesn't drool over the Bergdorf Goodman windows on New York's Fifth Avenue? I know I do. Well this week, the contestants worked in groups and proved they can really tell a fashion story when they presented their stunning window-worthy collections.
I would absolutely stop and run into the store to buy one of Nikki Poulos' eye-catching vintage-inspired maxi dresses for one of my girlfriends. Seems as if Saks and H&M agreed with me when they started a bidding war on the "goddess" gowns. This look is definitely a must-have for spring.
Get the look: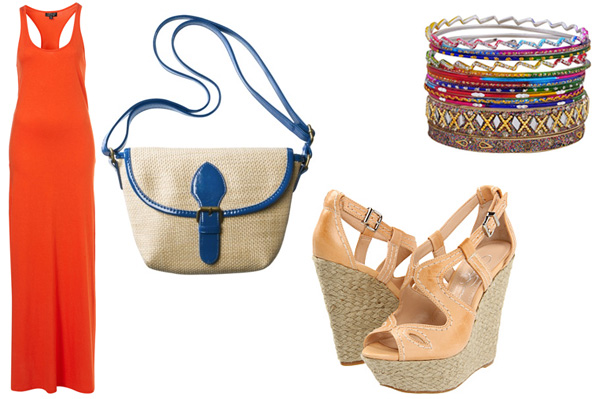 Topshop Bright Red Jersey Maxi Dress $55,
Jessica Simpson Stevania Wedge $98,
Target Xhilaration Blue Flap Crossbody Handbag $15,
Forever 21 Glimmering Painted Bangle Set $6
More Fashion Star
Get the look: Fashion Star episode 4
Get the look: Fashion Star episode 3
Get the look: Fashion Star episode 2
Photo credit: Tyler Golden/NBC