The 411 on men's hairstyles
Many women want to make over their man but have no clue where to start. That's where we come in!
"With GQ and many other sources available for men to reach for, there's no excuse for men to have 'no style' anymore," Piecuch says.
In fact, when it comes to hair, guys have it easier than us gals in many ways. "The great thing men have that women don't is that their style sticks around for a while. Hairstyles for men don't rapidly change as fast as women's," Piecuch says.
Without further ado, we bring you the top three hairstyle trends for men for 2012! We hope this will bring both you and your man some inspiration!
Disconnection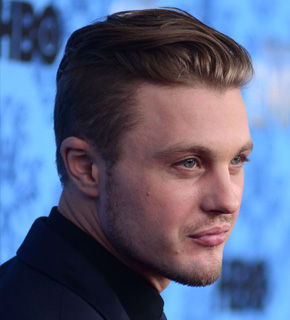 Celeb inspiration: Michael Pitt
Why we love it: "This look is great for anyone. It can be neat for business or appropriate for relaxed looks outside of work," Piecuch says.
Get the look: Since this hairstyle requires shaving down the sides, it's super easy to keep clean and make sure the sides don't get unruly. The great part about this look? Your man can wear the top however he wants: Slicked back, pompadour, etc.
Maintenance: Four to five weeks between cuts.
Clean business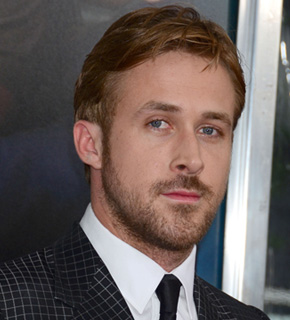 Celeb inspiration: Ryan Gosling
Why we love it: "This is like the man's bob; it will never go out of style. This style is for the man who truly likes to be put together," Piecuch says.
Get the look: This clean cut classic business look has been around for quite some time and was even sported by many of the Kennedys. To achieve the hairstyle, part hair on the side and push it back a bit in the front.
Maintenance: Three to four weeks in between cuts.
Long hair
Celeb inspiration: Blair Redford
Why we love it: "I swear this is the fantasy man's look! This cut is for the very low maintenance man who is really laid back and naturally very good looking," Piecuch says.
Get the look: Does your man have wavy locks? Awesome! Piecuch says this hairstyle often looks best when men have a bit of wave. With the right cut, all he needs is a small amount of product. All he has to do is drag his hands from the front to the back and he's good to go!
Maintenance: Eight or more weeks between cuts.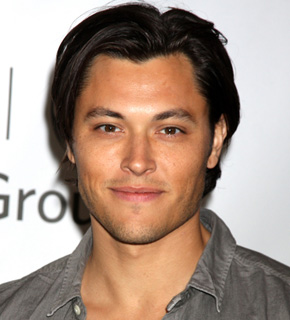 Watch: How to cut your man's hair
Ladies, save your man's money to spend on yourself. Men, ask her to cut your hair so you have beer money (roar!).
More hair tips
Learn to love your curls
How to correctly shampoo, condition and treat your hair
Outrageously gorgeous hair: Why celebs can have it but we can't
Photo credits: Dan Jackman/WENN.com, Dan Jackman/WENN.com, Nikki Nelson/WENN.com