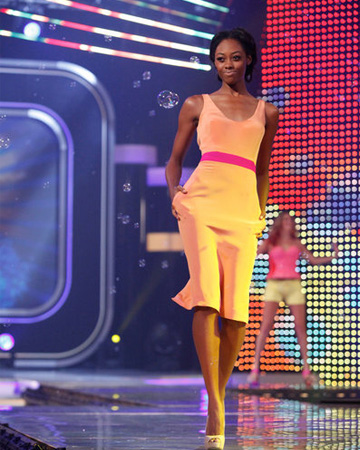 Soft sorbet
Fashion Star is getting hot. I take my favorite look from this week's summer fashion episode and make it even more wearable for less as your personal stylist and resident style guy.
OK, I'm officially obsessed with this show. There, I said it. Last week, the Fashion Star contestants designed for real women — a true challenge. This week, LMFAO kicked off the show and lit up the stage as the designers created hot looks for summer.
Summer means bright colors, bold prints and flowy dresses, so this week, I really hoped the Fashion Star designers would wow with me with lustful warm weather pieces. Fortunately, Orly did just that... and started a bidding war between Macy's and Saks! In the end, Saks bought her array of sherbet colored dresses for $120,000!
As we saw on every runway from Chanel to Louis Vuitton, pastels are a must-have for the season, and Orly's collection of peach, periwinkle and blue dresses showcased that perfect spring palette.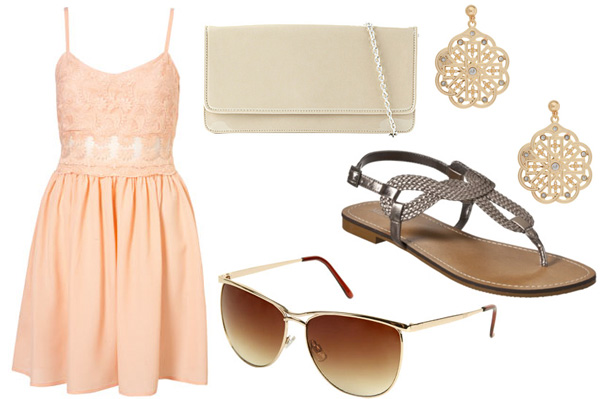 My favorite look from this collection? This peach dream! The color is universally flattering and a great addition to any closet.
Topshop Lace Strappy Dress $65, Merona Emeline Braided Flat Sandals $15, Aldo Simler Clutch $30, Wet Seal Dipped Bridge Aviators $8, Forever 21 Center of the Sun Earrings $6
More Fashion Star
A style session with Fashion Star's Lizzie Parker
Get the look: Fashion Star episode 2
Get the look: Fashion Star episode 1
Photo credit: Tyler Golden/NBC