Authentic Icon Coming To Kohl's In April
American Idol fans rejoice! The hit Fox talent competition is taking a page out of judge Jennifer Lopez's book by releasing a Kohl's clothing collection inspired by the show. Find out when you can get your mitts on these patriotic fashions.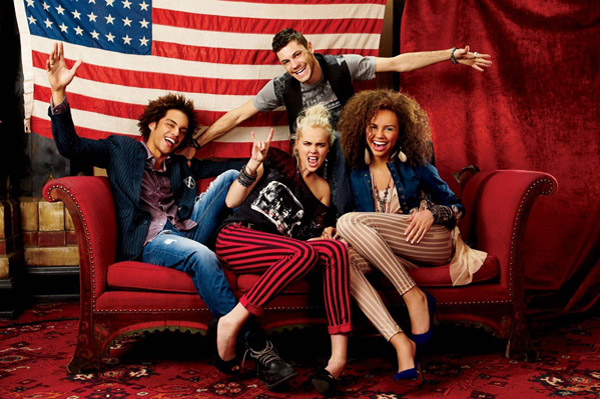 Have you watched American Idol and thought "man, where can I get those clothes?" Yeah, neither have we. However, that's not stopping the longtime Fox talent competition from creating a fashion line specifically for Kohl's. The line — Authentic Icon — is a rock 'n' roll (and patriotic) ode to the show, according to the creators.
"This launch brings together a national retailer and award-winning television show to create a new collection for customers," Kevin Mansell, Kohl's chairman, president and chief executive officer, said in a statement. "We are excited to collaborate with American Idol, a leading entertainment platform in pop culture, and are confident this partnership makes Kohl's an immediate consumer destination this spring."
Photo credit: Kohl's
More on celebrity style
Friday's Fashion Fails: Courtney Love and Denise Richards
The Hunger Games style: Fire-inspired fashion
Dress like Gwyneth Paltrow this spring for $20K