With fashion's elite gathered in New York for Fashion Week this week, it was only natural for the MyHabit.com Bloglovin' Awards to take place during this same glamorous time as the site joined the Bloglovin network with the launch of their new blog, MyHabitfix. Fashion bloggers and blog fans from across the world gathered at NYC's Edison Ballroom last night to recognize the most inspirational personalities behind the blog, and we were in stylista heaven.
Go bold
Bright lips were everywhere we looked, reminding us once again that sadly, those low-maintenance glossy nude lips we've loved for so long are taking a backseat to bold confident pouts. From reds and pinks to fuchsias and tangerines, color is hot, hot, hot!
Here are a few lip looks we loved.
Hot in pink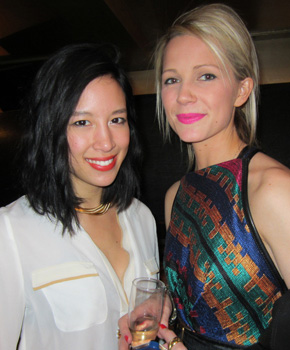 Best Personal Style nominee, Blair Elise Eadie (right), from Atlantic-Pacific rocked a hot pink lipstick color with confidence alongside her friend with an equally vibrant hue.
The brighter the better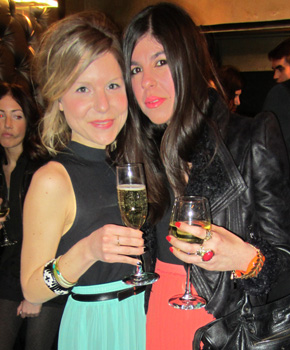 Erika Marie (right) of Fashion Chalet, a one-time Barney's New York personal shopper and stylist-turned diehard fashion blogger, alongside Derya A. of VideofyMe both donned lovely bold lips.
Rockin' red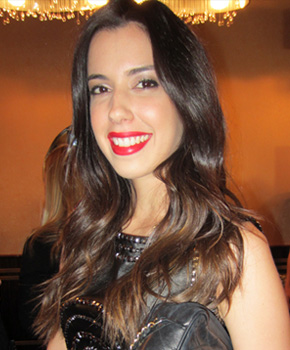 Camila Coutinho, blogger behind the Brazilian style blog Garotas Estupidas, (translates to "the stupid girls"), which was nominated for Best International Blog, had an enviable pout of perfect red lips.
Pop of orange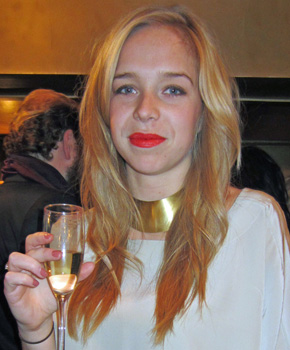 Chloe from Tibi polished off a look of understated elegance with bold tangerine lips, a lipstick color that caught our eye from across the room.
Get the look
Want to go bold like these fashionable gals? Give bright lips a try. Here's how! How to wear bright lip color >>
More from Fashion Week
Front row with Louise Roe at the Tibi show
On the runway: Nicholas K
Zoe Kravitz and Olivia Palermo rave about Rebecca Taylor