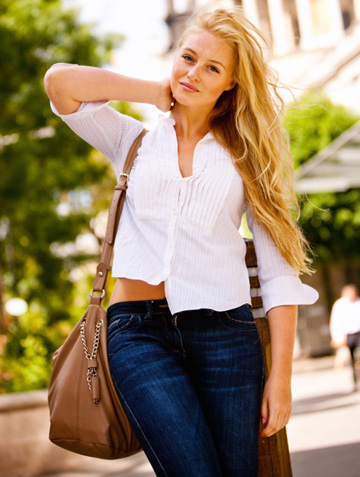 How purse style defines success
Not every purse works for every career type. If you want to go after the job you want or move ahead in your current field, make a positive style impression by toting the right bag. If you're not sure where to start, we have some expert tips for finding the perfect professional-looking purse.
Purse expert
To learn more, we turned to Cassandra Connors, director and founder of Bella Bag. She shares her tips for choosing the best bag for the career you want. "So much of the professional world is based on first impressions, and many times, a handbag is the first thing that is noticed," she says. "Make it something with clean lines that you want to reflect not only your style, but who you are as a professional. Remember, your bag is working for you every day."
Career purse don'ts
While you might think any purse will do when it comes to heading to work, there are some choices to steer clear of. "The number one look I would avoid as a professional is the cross-body or messenger bag," says Connors. "I see so many women wearing laptop bags that are messenger bags, and I think this looks terrible and sloppy." She also advises against any bag that is a slouchy or canvas messenger-bag style. "There is no structure to these bags and it can lead to a messy look. That messy look may indirectly point to a messy persona, which of course, may not be the case at all."
Professional purses
So what should you look for instead? If you want to look professional, there are a few types of bags that always make a good first impression. "Instead of the messenger, try any briefcase or tote with a long shoulder strap. Leather is always great," Connor says. "You can use it for years and continuously shine or buff the scratches or marks out."
Depending on the career you want (or already have), there's bound to be a purse that suits your profession. Connors shares her picks below for buying a bag best suited to what you want to do.
The arts (fashion/visual arts/graphic design)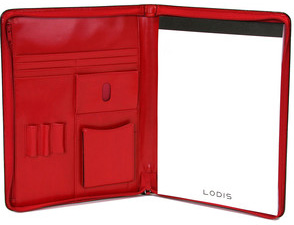 Try a great oversized portfolio that zips all the way around. You can tuck that into a larger tote or carry it sleekly under your arm.
Our pick: Chic, red leather Audrey PDA Portfolio (lodis.com, $168).
PR, advertising/marketing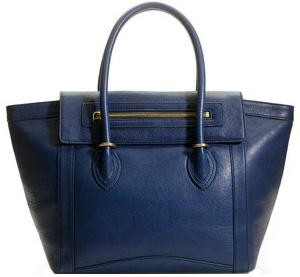 For those in the PR field, Connors would choose a signature everyday tote -- one that has multiple compartments and different sections inside.
Our pick: J. Crew Tillary Tote in blue (jcrew.com, $328).
Lawyer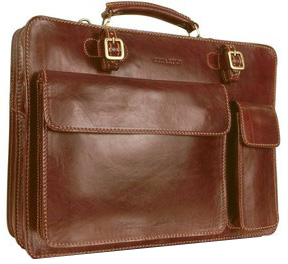 Go classic. Nothing says 'pulled together' like a Chanel oversized briefcase in the courtroom.
Our pick: Chiarugi Handmade Brown Leather Double Gusset Briefcase (forzieri.com, $688).
Publishing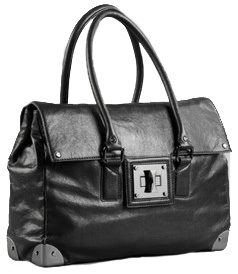 Be creative. Opt for a large doctor's satchel that has a flat bottom where you can layer in manuscripts and documents for reading later.
Our pick: Kenneth Cole Turn This Way Satchel (kennethcole.com, $328).
Executive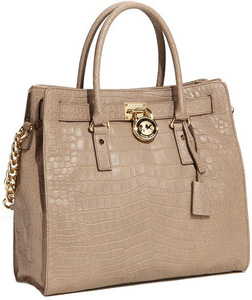 Carry a bag that represents your style and can carry anything you need with you. A big shopper like a Hermes Birkin at 40 centimeters is large enough to carry everyday items, but also structured enough to take your work home with you when necessary.
Our pick: Michael Kors 'Hamilton' Croc Embossed bag (Nordstrom.com, $398).
Medical professional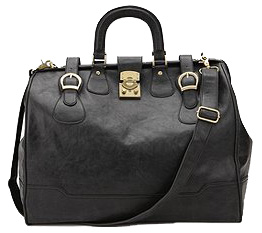 Get practical. As someone who is on the go with patients, you want to choose a good price point and a bag that can stand up to wear and tear. The Marc Jacobs Venetia Tote is a practical zip around style 'doctor' bag with room for daily essentials and the structure that says 'pro' all the way.
Our pick: Kimchi Blue Doctor Weekender Bag (urbanoutfitters.com, $79).
More style tips & trends
T-shirt time: Tribal print trend
Spring style trends to look forward to
Beach-worthy wear for your winter vacation