While blush and emerald seemed to be the colors of the night, big hair and pulled back chignons won our hearts on the red carpet. Here are our top picks of the night:
The best side 'do
Charlize Theron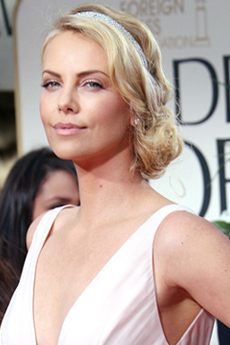 The return of the hair accessory? We love it! Charlize added that extra bit of sparkle to her messy side bun, and made that stunning Dior gown that much more glamorous.
The best pixie cut
Michelle Williams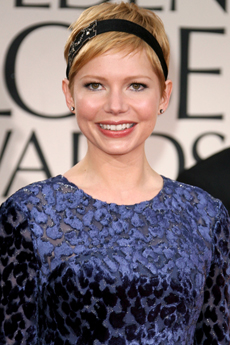 Of course we knew the poised and beyond talented Michelle Williams would take home the award for My Week with Marilyn, but her classic pixie hair cut (with a black headband) stole the show and made us all want to chop off our hair.
The best voluminous mane
Salma Hayek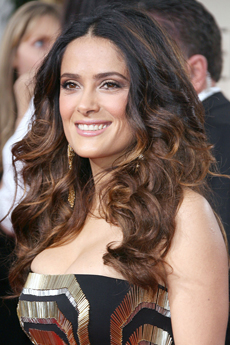 Two words. Salma. Stunning. Her somewhat ombre style with extreme volume and waves screamed movie star glamour. (I think our favorite of the night.)
The best straight locks
Sofia Vergara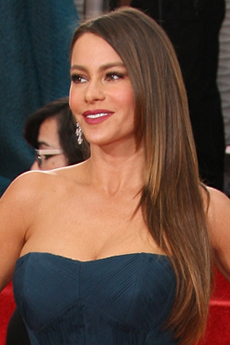 Sofia is so hot that it's not even funny. Wait… she's actually hysterical. This television dream took straight and sophisticated to an even sexier level last night.
The best mod style
Viola Davis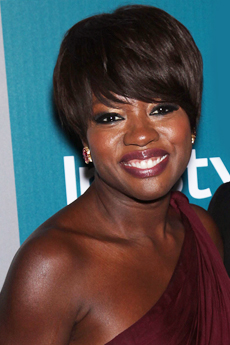 We're going to be honest; we immediately thought "The Supremes" with Davis' short mod hairstyle. This true movie star stole our hearts in The Help and left us speechless with her look at the ceremony.
The best male star
George Clooney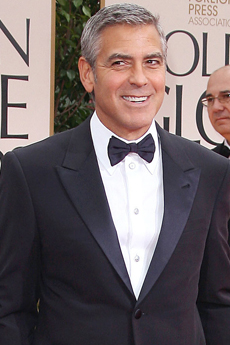 George Clooney. Enough said. Classic, silver and slick.
More celebrity hair
Olivia Wilde's chopped locks
Ashley Greene's People's Choice Awards hair
Rachel McAdams' style secrets
Photo credits: WENN, WENN, WENN, Splash, WENN