Unless you've been living under a rock lately, you probably know that the new Twilight movie, Breaking Dawn, is coming out Nov. 18. Now, unless you're a true Twihard, you might not have heard about the new fragrance to celebrate the movie's release. No worries -- we've got you covered!
Twilight Beauty recently released Immortal Twilight, a scent that encapsulates the breathless romance of the film's two lovebirds, Edward and Bella. Much like in the movie, the idea behind the scent is to help you capture your own true love.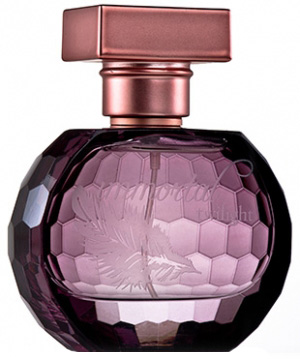 Now for the important part: What does it smell like? According to the brand, "mixed top notes of cool citrus and wild chamomile are followed by heart notes of white freesia and peony, and rounded out with base notes of patchouli, cool amber and musk." Mortal translation? It smells very nice.
We checked out the new Twilight fragrance and are digging its fresh, fruity smell. Perfumes can be tricky because they can go one of two ways: totally imperceptible or completely overpowering. We love how Immortal Twilight finds a fine line between the two extremes and provides a hint of allure without turning you into one of those dreaded elevator perfume ladies we've all encountered.
On a different note, we can't really lie and say we don't judge a book by its cover, so to speak. The Immortal Twilight bottle is both classy and unique and only adds to its appeal. The eau de parfum retails for $35 and is available at twilightbeauty.com. And if you can't get enough of the scent, check out the Immortal Twilight duo set (includes eau de toilette and shower crème) for $22.
More Breaking Dawn
Kristen Stewart: Life after Bella is bright
New Breaking Dawn clips released!
The Twilight Saga: Breaking Dawn - Part 1