Nicki Minaj, Prince Wow Versace Party
Stars are just -- if not more -- excited than we are about the launch of Versace for H&M.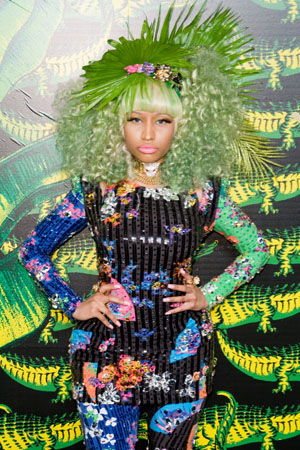 We know the launch party for the Versace for H&M collection would be incredible after Donatella Versace announced that Nicki Minaj and Prince would be the performers.
"I am so pleased to share with so many the excitement of this collaboration with H&M," Versace told Women's Wear Daily. "To have my friend, the great, the amazing, the one and only Prince, and the extraordinary Nicki Minaj both perform at the event, will create exactly the feeling of joy and glamour I want this partnership to express."
And they killed it.
Of course, Minaj stole the show with her look – her green hair and patterned outfit almost blended in with the background. However, she was all about the clothes – and Prince!
"Prince just shut new york city DOWNNNN WOW," Minaj tweeted during the launch. "Shouted me out while he was on stage and errrthang gworl!!!! #groupietweet."
Who else made it to the launch party? Oh, just all of Hollywood's hottest stars.
Emma Roberts
Scream 4 actress Emma Roberts got an early sneak peek at the collection last week and she loved it. "Saw some of the Versace for H&M stuff today. Amazing!!! Love love everything! Fab colors and patterns," she tweeted.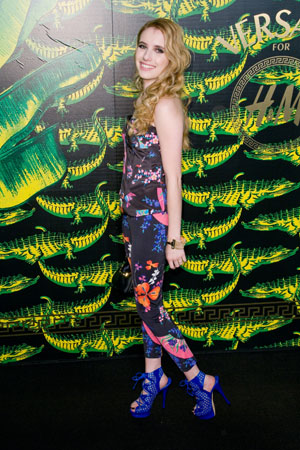 Roberts wasn't joking about loving the collection -- it's quite possible she wore every piece for the party.
Blake Lively
Ryan Reynold's new gal pal went black, white and sleek all over for the Versace for H&M launch. It's Upper East Side-approved!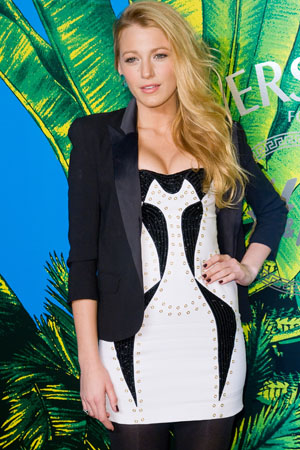 Uma Thurman
Actress Uma Thurman looked sleek and stunning with her all-black party gear -- low-key, but still high-style.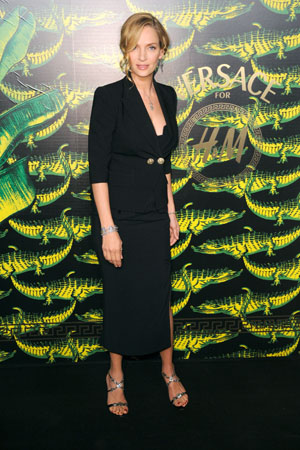 Jennifer Hudson
Jennifer Hudson looked absolutely stunning -- and seriously svelte -- at the Versace for H&M launch party. She's truly flawless these days.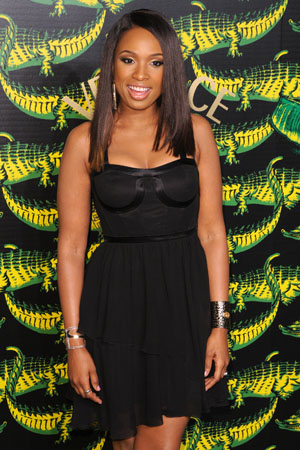 However, designer Versace really designed the clothes for us -- the mere mortal (and not rich) fashion lovers of the world.
"I can't wait to see how H&M's wide audience will make these pieces their own," she told WWD.
Images courtesy Ivan Nikolov/WENN.com
Will you be there to pick up the Versace for H&M collection on Nov. 18?