Get Those Credit Cards Ready!
The wait is over! Check out this sneak peek of the line everyone is waiting for!
(page 2 of 2)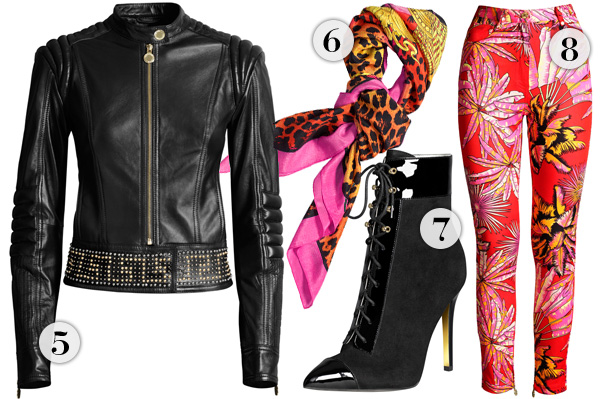 Black leather jacket, $299
Leather is hot this fall, but it's really always in season, in our opinion. If you're looking to spice up your run-of-the-mill black leather jacket, check out this bejeweled baby.
Silk scarf, $29.95
This scarf perfectly combines everything we love: leopard print and the color pink. Plus, its silky soft, so we've been completely charmed.
Suede boots, $149
Snap those fingers, sassy ladies, because these sexy stilettos are ready to make a serious entrance into your wardrobes. We love the lace-up front, the patent leather shine and the suede feel to these boots.
Pants $69.95
Wow. That's really all we could say when we saw these colorful pants. From the colorful print to the gold zip ankle detail, these pants will definitely get you noticed this season.
More Discount Designer Collections
Sofia Vergara debuts Kmart clothing line
Missoni Collection for Target anticipated
The Kardashian sisters' new line: Kardashian Kollection