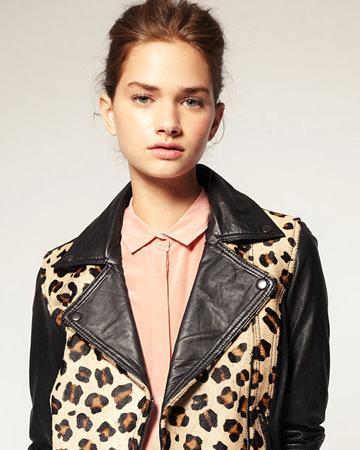 What's your personal style?
Crafting your own personal style is a must for any fashion-conscious girl. Is your carefree spirit dying to get out? Let it free with a bohemian style outfit. Have a hard time taming your inner bad girl? Showcase your edgy side with a wild style wardrobe. However you choose to express your personal style, the key is creating a look to call your own and we'll tell you why.
Showcasing you
It may seem like yet another chore in the realm of girl maintenance (hair, makeup, clothes, repeat), but defining your personal style doesn't need to be difficult. In fact, most of us are naturally drawn to certain trends. Everyone's view of what's stylish is different, but one thing remains the same: Style showcases a unique way of dressing and is the reason why developing your own personal style is important – to showcase the real you! After all, fashion is not just about the clothes you wear, but also about letting your personality shine through.
Consistently chic
Aside from showcasing your dazzling personality, developing a personal style helps maintain a consistent, pulled together appearance. While there's always room to incorporate a few trendy items into your closet, switching up your threads from retro style to wild style will make your fashion sense seem erratic. With a cohesive wardrobe, though, you'll easily mix and match pieces to pull together a complete outfit.
Have a hard time deciding on your personal style? Don't stress! Take our style quiz, which will help you discover what type of fashion trend is right for you. Remember, fashion should be enjoyable – not a chore – so have fun with it!
---
More on style
Bright and bold accessories to punch up your look
5 Secrets to date night style success
6 Accessory trends we can't get enough of