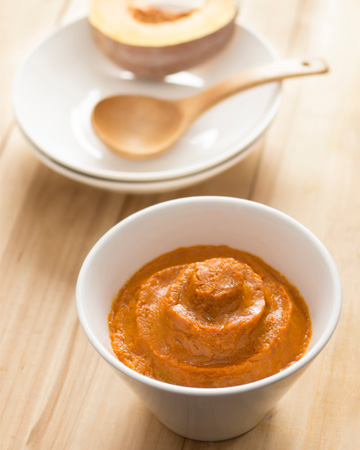 pamper with Pumpkin
October has arrived and we have one thing on our minds: pumpkins! We love them on our front porch and in our favorite recipes, but we also enjoy them on our faces. We're talking about pumpkin face masks, ladies! We've got everything you need to know to recreate a spa quality facial at home.
'Tis the season for fun fall spa treatments and at-home DIY facials, beauties! Since we know a spa facial isn't in everyone's budget, we consulted with Dawn Ferraro, Spa Director at the JW Marriott Desert Springs Resort & Spa in Palm Desert, California to bring you tips on recreating a pumpkin face mask at home. Check it out!
Why pumpkin?
Besides the fact that pumpkins are seasonally appropriate, they're also great for your skin. Pumpkins are rich in Vitamins A and C and various enzymes that help nourish and brighten skin. Who knew, right?
Ferraro says pumpkin treatments are all the rage this season and the spa is offering two different pumpkin-themed treatments: The Pumpkin Oatmeal Body Scrub and the Pumpkin Body Wrap. Both treatments use similar ingredients to nourish the skin, and you can do the same at home for your face. We'll show you how!
DIY pumpkin facial mask recipe
What you'll need: 
Pureed, cooked fresh or canned pumpkin
Unflavored yogurt
Honey
Ground almonds
Olive oil
Get beautified:
Start by mixing 2 cups of pureed, cooked fresh or canned pumpkin.
Add 4 tablespoons unflavored yogurt, 4 tablespoons honey, 1/3 cup ground almonds, 1/4 teaspoon olive oil.
Mix and apply to clean, moist skin.
The enzymes are more active when moist, so sit in a warm tub or shower for 5-10 minutes.
Remove with a clean washcloth.
Apply moisturizer and enjoy soft clean skin!
Cover the rest of the mixture and use within a week.
More facial masks
Homemade face masks for oily skin
Homemade face masks for dry skin
Types of facial masks