One Halloween Away From Stardom
We all like channeling the looks of our favorite celebs and Halloween is a great excuse to take it to the extreme. We've got the tips for playing up your favorite celebrities' signature looks this holiday.
(page 2 of 3)
The Kardashians
Why pick one Kardashian when you can go as all three? These girls never miss a chance to get glammed up and steal the spotlight, so get your girls together this Halloween and get in tune with true Kardashian style. We love this idea because it's budget friendly -- when you consider the fact that you're adding a whole new, wearable outfit to your wardrobe. It's also a good chance to rediscover those sky-high, studded heels that you keep in the back of your closet for the right occasion.
Get the looks:
Look #1: Pair this body-conscious dress with a pair of dramatic black ankle boots to channel your inner Kourtney Kardashian.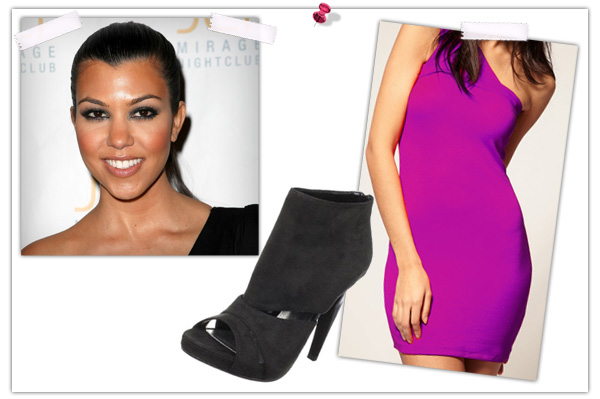 ---
Look #2: Wear a pair of distressed skinny jeans with an edgy black blazer and an animal print tee underneath -- again with the high ankle boots and add some jewelry to your liking. We suggest this long shell necklace that you'll be able to wear again and again. Alternate the jeans for some leather leggings if you're attending multiple parties. The look will be classic Khloe Kardashian.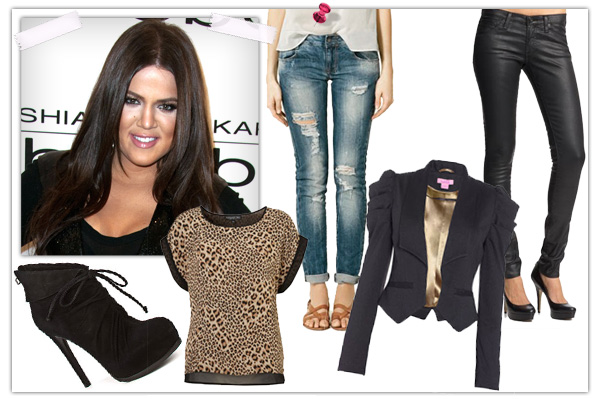 ---
Look #3: Skin tight dresses are sure to give you Kim Kardashian appeal. Try a style like this paneled vest dress with some high heels.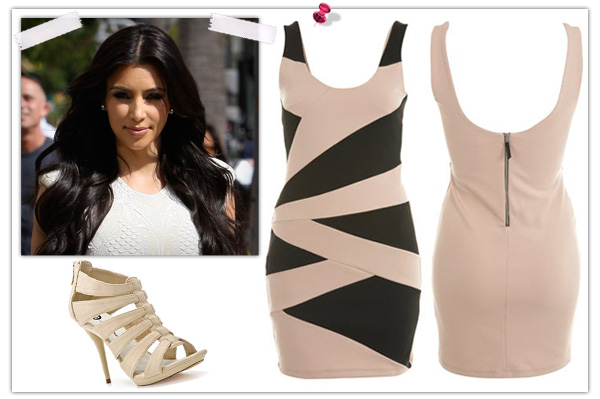 Up next: Sue Sylvester and Beyonce >>