Fresh Fall Looks
Fall fashion shouldn't mean a monotonous wardrobe of jeans and sweaters -- rather, it's a time for diverse, creative looks that mix and match contrasting pieces. Below are five outfits that show you how it's done. Whether you're going for tough and edgy, sweet and sexy, or a little of both, we've got you covered.
(page 2 of 5)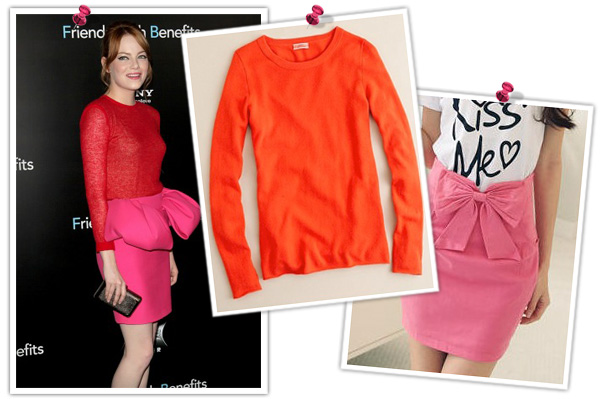 Strategic mismatching
Emma Stone attracted attention at the Friends with Benefits premiere by breaking one of fashion's best-known rules: wearing clashing colors. The result is playful, witty and impossible to ignore. To pull this look off, wear two colors that are far enough away that it's obvious the clashing is intentional (like pink and red, or orange and green). Avoid distracting layering; instead, keep the colors in bold blocks. A sweater and pencil skirt are perfect. A nude shoe and minimal accessories keep the attention where it belongs.
Up next: More fresh fall looks >>