Not Your Average Fashion Awards
With the 2011 VMAs fast approaching, our anticipation for what fashions the red carpet will bring is bubbling overboard. We're getting our fashion fix by looking back at some interesting style inspirations over the years. Join us, please.
(page 4 of 4)
Another Beyonce look runs the red carpet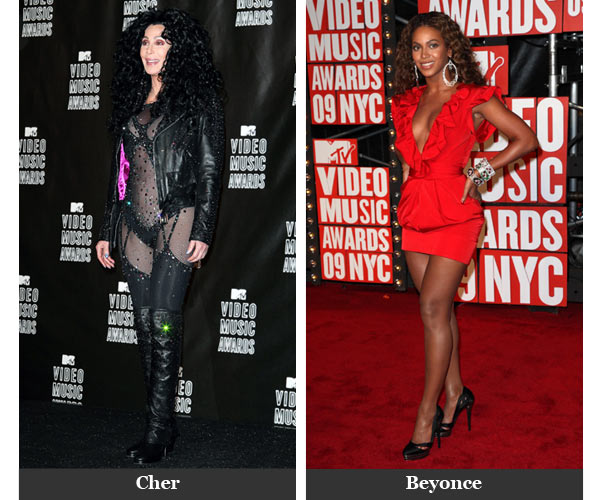 At the 2011 VMAs we're pulling for Cher to lose the body suit and come through with a classier attire. What do you think Hollywood's best will wear this year? Comment below!
More Celebrity fashion
Futuristic fashion from 2010 VMAs
A beauty battle between pop's princesses: Katy Perry, Lady Gaga and Nicki Minaj
Fashion face-off: The Kardashian sisters