Seconds To Silky Skin
We are in the height of summer and, naturally, showing the most skin we will all year long. Taking care of your face should be your number one priority, but making sure your skin is soft and smooth all over is equally as crucial. Even if you self-tan, you still need to make sure your skin looks firm, toned and hydrated! Here are ten easy tips for gorgeous and firm skin all over.
(page 2 of 2)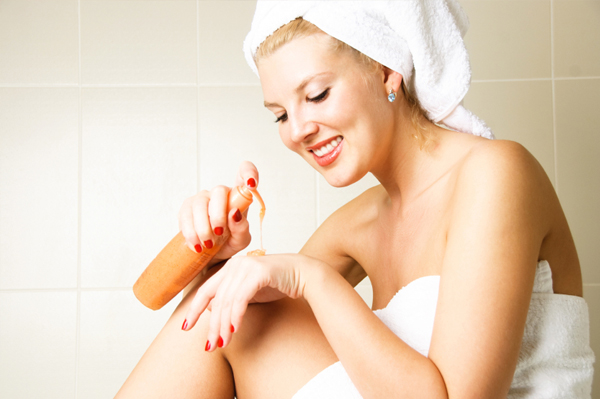 Watch the stretch marks
Nothing can permanently get rid of stretch marks, but you can help to prevent them by moisturizing regularly and drinking plenty of water. To help fade existing stretch marks, you can try a retinol product that will increase cell turnover and collagen production. If you have stretch marks, it's also imperative to apply sunscreen on them or they will darken and become more pronounced.
Fight the cellulite
Use a serum targeted at fighting the appearance of cellulite on a daily basis. Apply it to your problem areas -- thighs, tummy and your behind in a circular motion for best results.
Use multi-tasking moisturizers
Try a moisturizer that has skin firming ingredients in it such as collagen and elastin. Some, like Jergens Natural Glow also have subtle amounts of self-tanner to maintain a golden skin tone without having to continually self-tan.
Apply sunscreen daily
This is the most important step! Many women remember to always apply sunscreen to their face, but not their body. Strive to apply at least an SPF 15 moisturizer to your body each day and reapply as needed. It will make a difference in the long run, especially if you live in a consistently sunny climate.
Final touch
Try a bronzing and illuminating body tint all over your body. Adding some color to your skin can help to define muscle tone. Illuminating your skin can create the illusion of glowing, healthy skin.
More skin care
Anti-aging skin care tips
No fail summer skin care strategies
How to get the softest, silkiest skin