Celebrity-Inspired Style
We all love the looks we see on the red carpet, but let's face it -- many of the outfits are too short, too dramatic or just too much to wear to your next cocktail party or big event. However, that doesn't mean you can't mimic some of your favorite celebrity styles. Follow these tips to make red carpet looks wearable.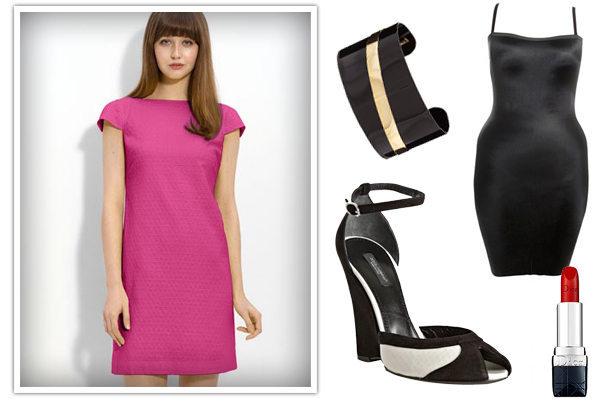 Choose comfortable fabrics
When you see a dress you love on the red carpet, your first reaction is probably, "Oooh, how pretty!" but your second is, "That's got to be uncomfortable." If you are heading to a party, event or special date, make sure what you are wearing is comfortable. Cocktail dresses and gowns come in comfortable fabrics like cotton and chiffon -- you just need to shop around a little more. When you find the perfect dress, try it on and strut around in the changing room. Reach, bend, twist and sit to make sure it doesn't ride up or bind when you are moving.
Wear wedge heels
The red carpet is often full of stiletto heels, but luckily, wedges are trendy right now. With wedge heels, your weight is distributed over a larger surface area, making them more comfortable and wearable than their skinny-heeled counterparts. You can find pumps, sandals, Mary Janes, boots and just about any other style of footwear with wedge heels these days. If you don't want a heel at all, you can also find some adorable flats.
Find the right bra
The proper undergarments can make a big difference in your look. If your dress is strapless, backless or just incredibly sheer, you need the right bra. A good bra will make your clothes fit better and your body look better. Some research shows that up to 80 percent of women are wearing the wrong bra. If you have never been to a professional fitting, make an appointment today. Comfortable shapewear is also a must. Today's shapewear can smooth bulges and imperfections without being so tight that you can't breathe. Skip the pantyhose if you can and make your legs look great with sunless tanning lotion or bronzer.
Put the emphasis on accessories
Accessories can make or break an outfit. You don't need to be wearing a thousand dollar dress if you have a fabulous pair of earrings, a bold cuff bracelet or a glossy bag. With a strapless dress, a chunky statement necklace could be just what you need. And don't be afraid of color -- bright accessories look amazing, especially if you are wearing black.
Get celeb-inspired make-up
On the red carpet, most celebrities get their make-up just right. Even though you don't have a team of make-up artists helping you out, it doesn't mean your face can't look picture perfect, too. For a high-glam look, turn up the drama. Smoky eyes are perfect for a night out when paired with a red lip. Purple eyeshadow is also a wonderful way to vamp up your appearance and it's very wearable with any eye color.
Pick the right hairstyle
Instead of an overly-coifed updo that you'll worry about all night, put your hair in a half-up, half-down style. It's wearable, yet sexy.
More on celeb style
How to get Zooey Deschanel's retro vibe
Copy Reese's Water for Elephants style
How to get Kate Bosworth's chic date look