Tips For Trendy
Moms And Daughters
Your daughter doesn't want to look matronly, and she doesn't want you trying too hard to look like a teenager. Fortunately, this summer's fashion trends are perfect for young and not-so-young fashionistas alike!
Bright colors
From skirts and shoes to handbags, color is a must-have trend this summer. Here's how to make it work for both you and your teen.

Skirts: Look for bright, bold solids or funky tribal-inspired patterns. Every kind of skirt is in: long or short, tight or flowing. Find the style that shows off your best attributes (or hides your worst!) and buy it in the brightest color you can find.
Shoes: Don't you just love summer shoes? This season, stock up on your favorite colors and pair them with neutral outfits to really make the shoes stand out. You can find them in every hue for under $5. And whether you like wedges or flats, espadrilles are best in eye-popping red, yellow or turquoise.
Handbags: Carry everything you own in a tall canvas tote or sneak a lipstick and some change in a tiny leather cross-body purse. No matter what style you choose – and really, when it comes to handbags, anything goes – make sure it's in a color that pops. Try neon green snakeskin, a primary color block pattern or funky rainbow stripes.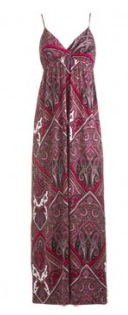 5 Chic celebrity moms & daughters >>
Maxi dresses
God bless the designers and celebrities who made maxi dresses popular. Flirty and feminine, maxi dresses are perfect for nearly every occasion: beach and boardwalk, parties and weddings, traveling or staying home.
Go romantic with a solid pastel, or go Vanessa Hudgens-style in a funky boho print. Accessorize with fun jewelry, relaxed hair and your favorite sandals.
Maxi chic >>
Nautical style
The nautical trend never goes out of style, and new takes on this classic make it appealing to even the most savvy teen fashionista.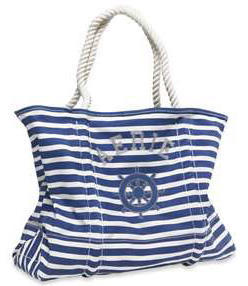 White and navy: Wear them together, separately or as stripes. Nothing says nautical like these two timeless colors.
Sailor dress: Neither you nor your teen will look like a 4-year-old in today's high-fashion sailor dresses. Find a fitted shirtwaist style for yourself and a flirty sailor mini for your teen. Pair it with red espadrilles. Perfect.
Maritime accessories: Bold gold jewelry, rope belts, canvas visors and wayfarer sunglasses lend a nautical kick to any outfit.
Nautical mod: A classy summer trend >>
More tips for moms and daughters
Ways to connect with your teen over the summer
Mom & daughter date night ideas for the summer
Plan a movie night with your daughter