Exfoliate Your Skin
Exfoliation is essential to achieving soft, smooth, beautiful skin. When shopping for body and facial scrubs, make sure the products contain healthy, natural ingredients that will exfoliate, nourish and protect your skin. Check out these five natural scrubs for your skin.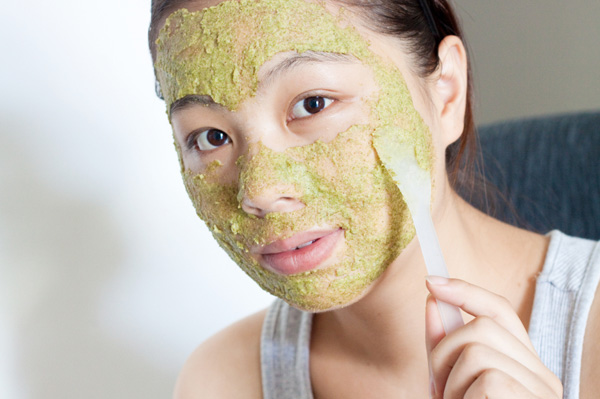 Sugar
Sugar is a fantastic exfoliant. It gently sloughs away dead skin cells and rough patches to reveal super soft, radiant skin underneath. Look for natural scrubs at the store, made from sugar, or create your own sugar scrub at home.
Mix 1 part white cane sugar with 1 part glycerin or other oil. You can add a little aloe vera gel for its skin-softening and healing properties, along with a few drops of essential oil for fragrance.
Mix the ingredients in a bowl and then scoop a little of the scrub into the palm of your hand. Massage gently onto your skin in a circular motion. Leave on for five minutes before rinsing. You can use sugar scrub all over your body -- from your face to your feet. Also check out this homemade brown sugar scrub that you'll love.
Look for these natural ingredients when buying a skin cleanser >>
Oatmeal
Raw oats (not the pre-cooked, instant variety) make a fantastic natural scrub for your skin. Mix 3 teaspoons of raw oats with a teaspoon of pure honey and a 1/4 teaspoon of apple cider vinegar. Add more honey if needed.
Apply this sticky scrub to your face in circular movements and leave on for 15 minutes before rinsing with warm water. If it's too messy to make an oatmeal scrub at home, you can find a variety of facial scrubs on the market that contain oats as well.
Cornmeal is another natural exfoliant that can be used instead of oats. It promotes cellular turnover and regeneration, while leaving your skin feeling fresh and smooth.
Salt
Salt is a staple in the kitchen and can be an integral part of your beauty routine as well. Invigorate your body with a natural scrub containing sea salt.
Sea salt scrubs gently remove dead skin cells, improve circulation and smooth your skin. You can create a basic salt body scrub by mixing one cup of sea salt with one cup of olive oil. Add five drops of essential oil (we love orange or apricot). Apricot oil is known for its hydrating properties, making it a great addition to any homemade scrub recipe. You can also find apricot facial scrub at your local drug store.
If your sea salt scrub is a little runny, you can add more salt to get it to the right consistency. Store the mixture in a sealed container for later use.
Walnuts
Ground walnuts mixed with yogurt makes a fantastic facial scrub. You can often find walnuts already ground in health food stores, but if you can't, use your food processor to grind 1/4 cup of walnuts and mix with 1/4 cup of plain yogurt. The walnuts have exfoliating properties, while the yogurt is anti-bacterial and anti-fungal -- leaving your skin clean and refreshed. Yogurt is also high in lactic acid, which is known to treat dry skin and fight wrinkles.
Massage the walnut-yogurt mixture into your skin and allow to set for 10-15 minutes before rinsing with cool water.
Green tea
Green tea isn't just good to drink, it can also be a fantastic ingredient in natural body scrubs and other skin care products. Because green tea is rich in antioxidants, it helps nourish and protect your skin. Green tea also possesses anti-inflammatory properties, making it a good choice for sensitive or acne-prone skin.
Look for skin care products containing green tea, or add a little green tea to one of the aforementioned skin scrub recipes.
Read more about the many skin benefits of green tea >>
| | |
| --- | --- |
| | When shopping for facial and body scrubs, read the label and look for natural, botanical ingredients. Many fruit extracts, botanicals and other natural substances are terrific for exfoliating, hydrating and nourishing your skin. |
DIY beauty
Green tea facial scrub
How to make a green tea facial scrub
More on skin care
Cleanse and protect your skin
Natural skin care ingredients decoded
The best at-home facials