Easy Updo
Hairstyles
Whether you are going to prom, a wedding or a special date, you can create a beautiful updo by yourself at home. With a bit of direction, the right products and a little practice, you'll achieve amazing results.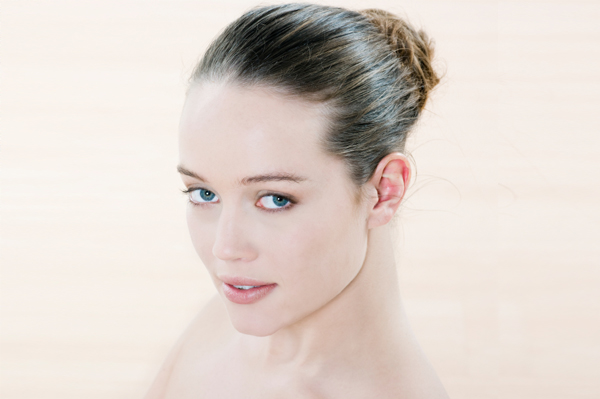 Classic, romantic updo
Blow dry your hair until it's completely dry. Spritz with finishing spray or hairspray to help your hair hold the curl.
Use a 1- to 1-1/2-inch curling iron to create ringlets all over your head. Pin up your hair in sections, then start at the nape of neck and use the curling iron to curl 1/2-inch sections at a time. Pull down a small section of hair and then curl it, repeating until you are done with the whole head.
Next, you'll need plenty of bobby pins. Starting at the hairline, pull a 1-inch section of curled hair, twist it slightly then pull it up and back toward the crown. Bobby pin it into place. Continue around your head until all of your hair is pinned up.
Leave tendrils of hair around your face for a romantic effect. Spray your entire head with hairspray to hold into place.
Ballet bun
One of the easiest updos that you can do is the high ballet bun. This is a very trendy hairstyle right now and only takes a few minutes to do.
Brush your hair smooth to get rid of any tangles. Pull your hair into a high ponytail and secure with an elastic band. Spray your ponytail with a quick-drying hairspray.
Separate your ponytail in half and then twist one half very tightly. Wrap the twisted hair around your ponytail holder and secure into place with bobby pins. Repeat for the second half of your ponytail.
Tuck away any loose strands of hair and spray all over with hairspray. Use bobby pins and ponytail holders that match your hair color to look more professional.
Bohemian twist
Bohemian fashions are all the rage. Get a beautiful hairstyle to match with this quick, easy updo. The bohemian twist is a romantic style that will certainly get plenty of compliments.
Watch this video tutorial to find out how to create this look.

More updo tips
Latrice Strader, master hairstylist and owner of Washington DC-based salon and spa Destiny De've, offers these updo tips.
Don't wash it - "Hair that's a day or two old is easier to work with," says Latrice. "When hair is too soft, it doesn't hold curls or tease as well."
Consider what you are wearing - "Strapless gowns generally look nice with some romantic waves or loose curls hanging down, whereas dresses with busy tops would look the best paired with a French twist or sleek pompadour ponytail," advises Latrice.
Embrace hair accessories - "If the rest of your look is simple, playing up your face with a stunning flower or sophisticated headband can add some high drama to your look," says Latrice.
Hair care tips
Beating curly hair blues
Transform frizz into fabulous hair
Find the best hairstyle for you