Say Bye Bye
To Flyaways
Frizzies got you down? Don't let hair static ruin your good hair days! Check out these tips for taming and preventing unattractive flyaways.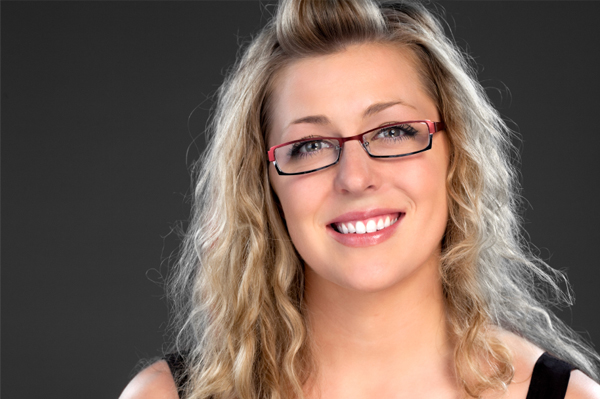 Causes of hair static
Hair static happens when there's a lack of moisture in the air or the hair, says Candice Buckett of Diesel Salon in San Diego. A variety of factors can be at play:
Dry air: In dry climates, hair lacks the moisture it needs to look its best.
Styling tools: Using heat appliances can strip the hair of vitamins, proteins and elasticity.
Chemical treatments: Hair color, highlights, straightening treatments and perms chemically remove natural moisture from the hair.
Old hairbrushes: "This is the most common cause of static among my hair clients," says Buckett. Old hair can be trapped on brushes and hold a static charge that creates flyaways.?
What you should know about split ends >>
Preventing hair static
Static is a sign of dryness, so adding moisture to the hair is the best way to keep those flyaways at bay. Prevent static by using:
Moisturizing shampoo
Leave-in conditioner… and leave it in -- don't rinse it all out!
A clean hairbrush and comb
Styling products and heat protectants
Hairspray on both hair and hairbrush.
How to work the flattering fringe bang >>
| | |
| --- | --- |
| | "The absolute best thing I do for my hair is put yogurt on it," says Brenda Jones. "I color my hair and that's harsh on it. So twice a week, I put a container of yogurt on my hair and leave it in for about an hour. Rinse yogurt out, then shampoo. It comes out so soft and silky and wonderful feeling!" |
How to manage hair static
Despite your best moisturizing efforts, you still may find yourself in a static-charged room with flyaway hair. Just ask New York City celebrity and editorial stylist Gad Cohen. "When working with models under hot lights, where every hair is visible, controlling static is key," says Cohen. "There's nothing on the market that really controls hair static."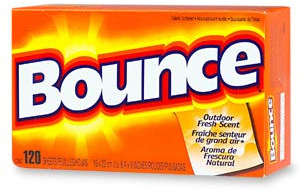 "The only tried and true remedy is the ??f???a?b?r?i?c? ?s?o?f?t?e?n?e?r? ?dryer sheet. ??Just graze it over the hair very gently and it works?,??"? ?s?a?y?s? ??C?o?h?e?n?.? ??"?????????It's been my secret weapon in the salon and on the photo shoot. No mass-market haircare product works as well as this.??"
These beauty experts agree that the dryer sheet is the best (and perhaps the only?) way to defeat unappealing flyaways:
All recommend keeping a dryer sheet in your bag to instantly eliminate that annoying static charge and leave your hair smooth and shiny looking.
More hair tips and tricks
Good hair: Is it genetic?
Find the best hairstyle for you
Fringe bangs: How to make them work for you
More From SheKnows Explorer