Summer Style Inspiration
Summer is right around the corner, which means your schedule is about to get jam-packed full of pool parties, backyard BBQs, weddings and other fabulous hot-weather events. What to wear? We know you want to impress no matter where you go, so we've put together some summer style inspiration for every occasion.
(page 2 of 2)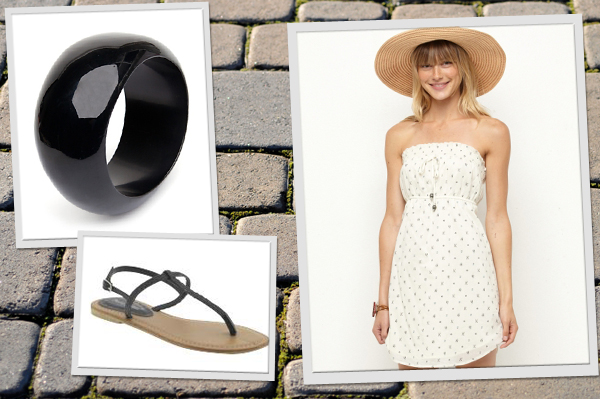 Patio drinks
Summer is all about taking advantage of the sunny skies and spending as much time eating and drinking on patios as possible. Whether you're meeting friends for drinks after work or you have a hot date, you'll be cool, comfortable and adorable in this timeless tube dress (39.50). Pair with delicate strappy sandals ($30) and wide bangle in glossy black ($65) for perfect patio-inspired style.
---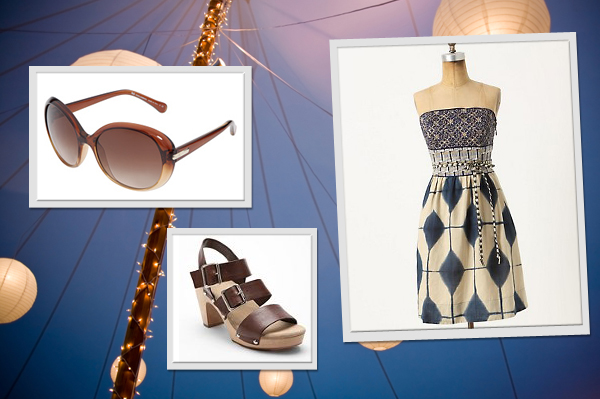 What to wear to a Summer wedding
Summer weddings can be tricky because you need to look great, but you have to factor in the heat and humidity. If you're sweating through the fabric, the last thing you'll feel is pretty. We fell in love with this cotton and linen A-line dress ($158) in three distinct and pretty blue and cream patterns. Add some manageable height with these strappy leather sandals ($120). Complete the look with a stylish pair of shades like these large round metallic sunglasses ($120).
More What-to-wear style inspiration
How to dress for any occasion
How to update your look
Hottest trends in denim