Queen-Like Looks On A Pauper'S Budget
If your cash flow is more like a cash no, you may think you can't afford the latest, super-luxe looks. That's where you're wrong. All you need are a few tips and tricks for getting these looks for less.
(page 3 of 3)
Shop members-only websites
The last few years have given rise to a number of members-only shopping sites that offer huge discounts on designer clothing and accessories. The catch is that the items on the website are only offered for a limited period of time or until they're completely sold out -- whichever comes first. The most popular sites include:





Before making a purchase from any of these stores, always make sure you do a quick eBay or Amazon search to make sure you're really getting the best deal. Even though the items on members-only websites are deeply discounted from retail prices, it doesn't necessarily mean they're the best prices available.
Accessorize, accessorize, accessorize
Don't underestimate the power of a fantastic necklace, bracelet or belt. Shop discount stores and thrift shops to stock up on the belts, earrings, necklaces, bracelets and shoes that will make you look like a million bucks. And keep an eye out for these spring accessory trends >>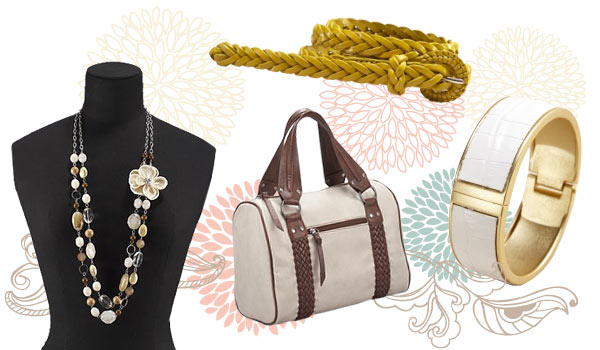 More fashion tips and trends
Best brights: Colorful accessories for spring
Kate Walsh's spring beauty picks
How to save money on clothes and stay fashionable