Queen-Like Looks On A Pauper'S Budget
If your cash flow is more like a cash no, you may think you can't afford the latest, super-luxe looks. That's where you're wrong. All you need are a few tips and tricks for getting these looks for less.
(page 2 of 3)
Raid your mom's closet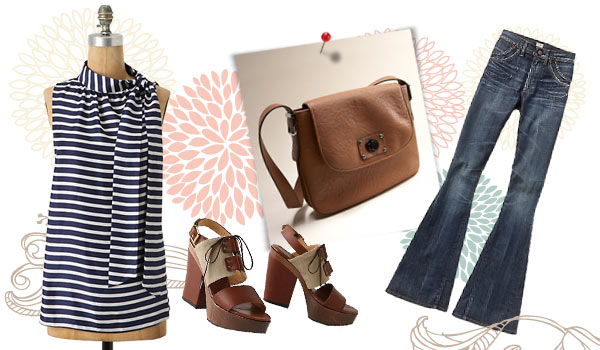 It's a happy day indeed when vintage looks come back in style...and it's an even happier day if your mom kept all her clothes. One of this year's hottest trends is '70s style, which means all you need for the freshest, luxe-est look is to pull out your mom's bell bottom jeans, wide-legged pants, skinny belts and wood block heels. You'll be so on trend that your friends will think you spent a fortune.
Vintage is hot for moms-to-be, too!>>
Even if you don't have a free closet to rummage through, hit up thrift shops and vintage stores to see if you can find any treasures hiding amongst the racks.
Up next: shopping secrets of the stylish!