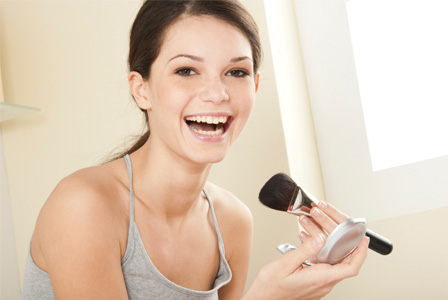 Long, busy hours at the office can mean your makeup is melting off before you even leave for the day. To help avoid makeup meltdown and the need to rush home to fix your face for an after-work outing, take a look at our all-day makeup tips.
AVoid the meltdown
How to make your makeup stay in place all day
1
Start with primer
Primer creates a smooth, flawless canvas for your foundation and helps makeup adhere to skin longer, rather than flaking or deteriorating through the day. Try Smashbox Photo Finish Foundation Primer ($32 at Sephora), which soothes skin, fills in fine lines and enhances overall texture and tone.
2
Set with powder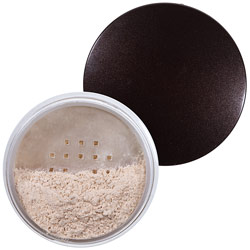 We love Laura Mercier Loose Setting Powder ($34 at Laura Mercier), a translucent powder made with French cashmere talc. It sets your makeup and contains light-reflecting ingredients that give your skin a smooth, flawless finish. Also try Cover FX Setting FX Translucent Setting Powder ($32 at Sephora) to set foundation and give skin a luminous look.
3
Refresh throughout the day
Keep a facial mist or spray toner in your purse or desk drawer for quick bursts of hydration and refreshment. Regardless of the type of makeup you use, a facial mist will work to hydrate, refresh and even set your makeup. TryOle Henriksen African Red Tea Face Mist ($28 at Amazon) or Jurlique Rosewater Balancing Mist ($31 at Sephora), both of which tone and refresh skin easily and effectively.
4
Touch up your makeup on the go

Whether it's to conceal a blemish or minimize redness, having a portable product on hand to fix flaws on the go is indispensible. Take Bobbi Brown Face Touch Up Stick ($22 at Bobbi Brown Cosmetics) wherever you go to ensure continuous beauty. Conceal imperfections on your nose, cheeks and chin with this creamy, full-coverage formula that's small enough for even the smallest clutch purse.
Makeup application tips
Don't just stop there -- for best results, make sure you're properly applying all of your makeup. Check out these tips:
How to apply lipstick that lasts
How to apply blush perfectly
How to get va va voom eyelashes
---
Makeup tips by color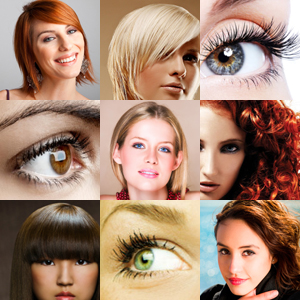 Find out what shades of makeup look best on you with these fresh makeup tips specific to your eye or hair color.
What color are your eyes?
Natural makeup tips for blue eyes
Natural makeup tips for brown eyes
Natural makeup tips for green eyes
What color is your hair?
Natural makeup tips for redheads
Natural makeup tips for blondes
Natural makeup tips for brunettes
---