Best Makeup For A
Diamond-Shaped Face
The diamond-shaped face is wide at the cheekbones and more narrow at the jawline and forehead. For a true, balanced diamond, you don't need many makeup tricks: Your face shape is fabulous as it is. If the diamond shape is too dramatic, however -- with a pointy chin and/or very narrow forehead -- you can do some contouring to balance out your face shape.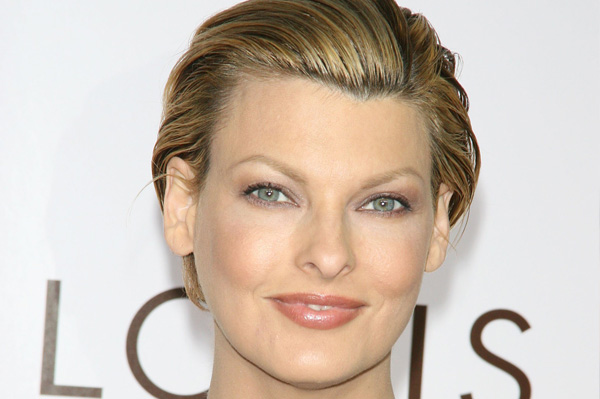 Try these makeup tips if you have a diamond-shaped face.
Use two shades of foundation.
"With a diamond-shaped face, you may want to reduce the width around the cheekbone line," explains New York makeup artist Jessica Lauren. "To do so, two foundations should be used: one light and one darker. Apply darker, warmer foundation to areas you want to minimize (outside of the cheekbones). Apply the lighter foundation to the area you want to emphasize (chin and forehead)." Be sure to blend thoroughly: You shouldn't be able to tell where one foundation color ends and the other begins.
Set apart the brows.
To widen the appearance of your forehead, your brows should be groomed slightly apart from center. Also, follow your natural browline -- do not create a dramatic arch. This will help your eyes (and your forehead) appear a little wider.
Stick to your natural lip line.
When applying your lip liner, follow the natural line of your lips. You don't want your lips to appear to wide, as this may make your chin look even thinner. Use a matte lipstick in a neutral tone rather than a bright or glossy lip color.
---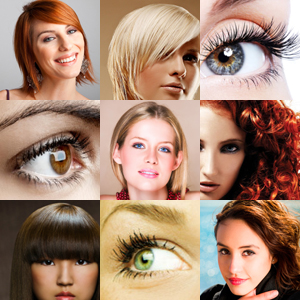 Makeup tips by Color
Find out what shades of makeup look best on you with these fresh makeup tips specific to your eye or hair color.
What color are your eyes?
What color is your hair?
---