Best Makeup
For A Round Face
Celebrities such as
Drew Barrymore
and
Kate Winslet
have round faces. If you, too, have a round face, your cheeks are generous, your chin is rounded and your features aren't very well defined. Makeup for the round face aims to slim and lengthen it through contouring.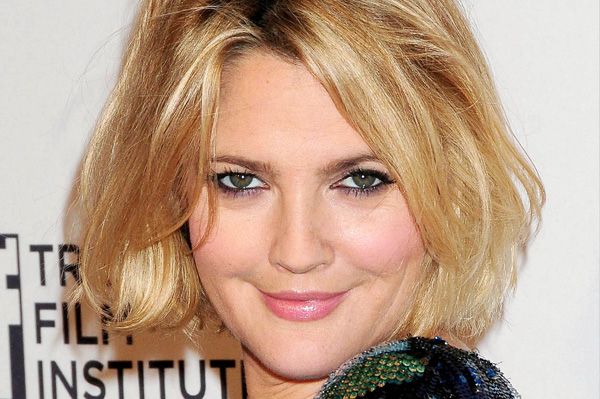 Try these makeup tips if you have a round face.
Use a darker foundation.
"The goal here is to make a round face appear more oval," says New York makeup artist Jessica Lauren. "Darker colors draw attention away from the sides of the face. Apply darker foundation to the hollow of cheeks to give the appearance of a slimmer face. Blend with a sponge, making sure you don't see a line."
Lengthen your face with blush.
"Apply blush to the area of cheeks that goes no lower than the imaginary line at the bottom of the nose," says Lauren. Don't apply your blush to the apples of your cheeks in a circular motion; this will make your face look even rounder. Instead, use a brownish-pink blush just under your cheekbones and then blend upward toward your temples.
Emphasize your features.
Features can get lost in a round face, so emphasize your eyes and lips with the right cosmetics. Line your eyes with a softly smudged eyeliner rather than a thin, precise line. Use a darker shade of eyeshadow toward the outer portion of your eyelid and a lighter shade toward the inner part to make your eyes stand out. Use a dark lip color and add a dab of lip gloss.
---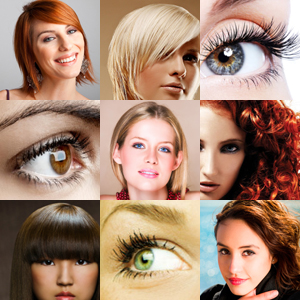 Makeup tips by Color
Find out what shades of makeup look best on you with these fresh makeup tips specific to your eye or hair color.
What color are your eyes?
What color is your hair?
---