Almost The Same, But Less Spendy
It's hard to resist a bargain -- especially when what you're getting is pretty much comparable to the more-expensive designer equivalents. Here are five smart ways to spend less on the kinds of stylish stuff you use every day!
(page 5 of 5)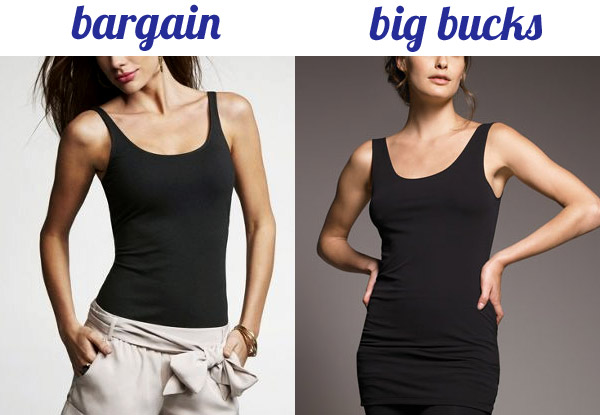 Style: Basic tank top in black
This one's almost too easy, but we think it's still worth pointing out because it goes to show how incredibly overpriced brand-names can be -- in this case, twenty times the price.
Bargain:
Express Scoop-Neck Tank, $20
vs
Big bucks:
Donna Karan Scoop-Neck Tank, $395
Also see: