Almost The Same, But Less Spendy
It's hard to resist a bargain -- especially when what you're getting is pretty much comparable to the more-expensive designer equivalents. Here are five smart ways to spend less on the kinds of stylish stuff you use every day!
(page 4 of 5)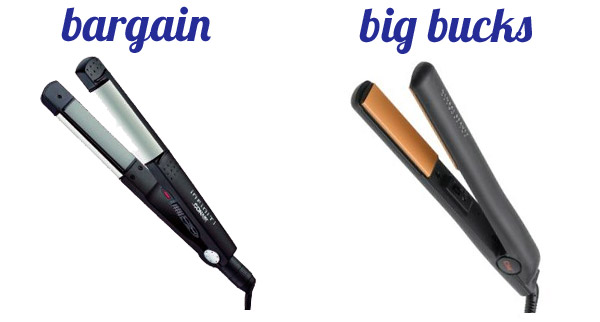 Hair styler: Flat irons
If you like to style your hair with a little something ceramic and ionic, you can choose from many different straightening flat irons. Here are two to consider -- one less than a third of the price of the other.
Bargain:
Infiniti by Conair CS54 Nano Tourmaline Ceramic Curler & Straightener, $25
vs
Big bucks:
Farouk CHI 1 Inch Ceramic Flat Hairstyling Iron, $86
Also see: